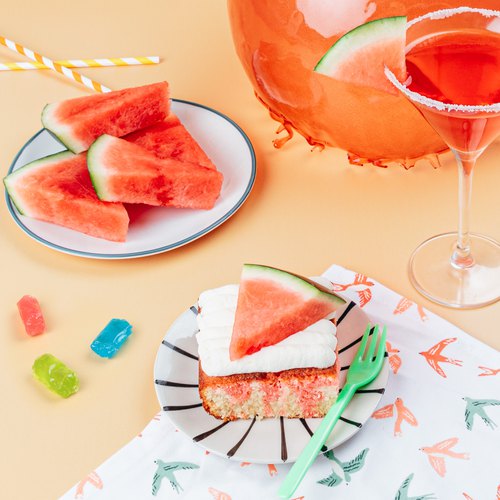 Watermelon Jolly Rancher Cake
Watermelon Jolly Rancher Cake! Served with a tequila cocktail 🍉🍸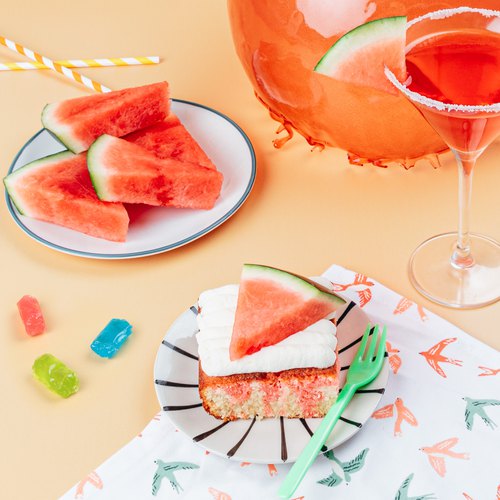 ---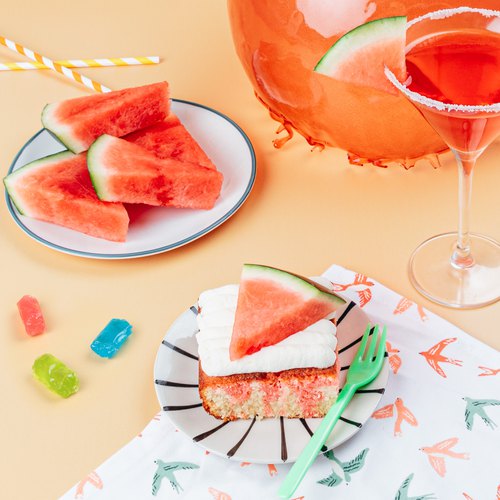 ---
Total time: 1 hour 30 minutes
Rest time: 1 hour 30 minutes
Ingredients for 3 people
2 watermelon
Watermelon jolly ranchers
Whipped cream
Angel food cake mix
Water
Tequila
---
Tools
Skewers
Balloon
Thermometer
---
Step 1/5
Bake angel food cake according to instructions on the box. Allow to cool. Steep Jolly Ranchers in hot water. Cut a circle out of the watermelon for the base of the cake.
Step 2/5
Melt some jolly ranchers and pour over a balloon to create a dome. Allow to set.
Step 3/5
Make holes in the cake with the help of a skewer. Take steeped jolly ranchers and pour into the cake holes. Top with whipped cream.
Step 4/5
Unwrap the watermelon flavored jolly ranchers and add to a bottle of tequila. Allow candies to dissolve completely. Freeze half of tequila mixture and shave ice into a glass. Pour other half of tequila into glass over granita.
Step 5/5
Add the sugar dome over the cake and serve with the tequila cocktail. Enjoy!