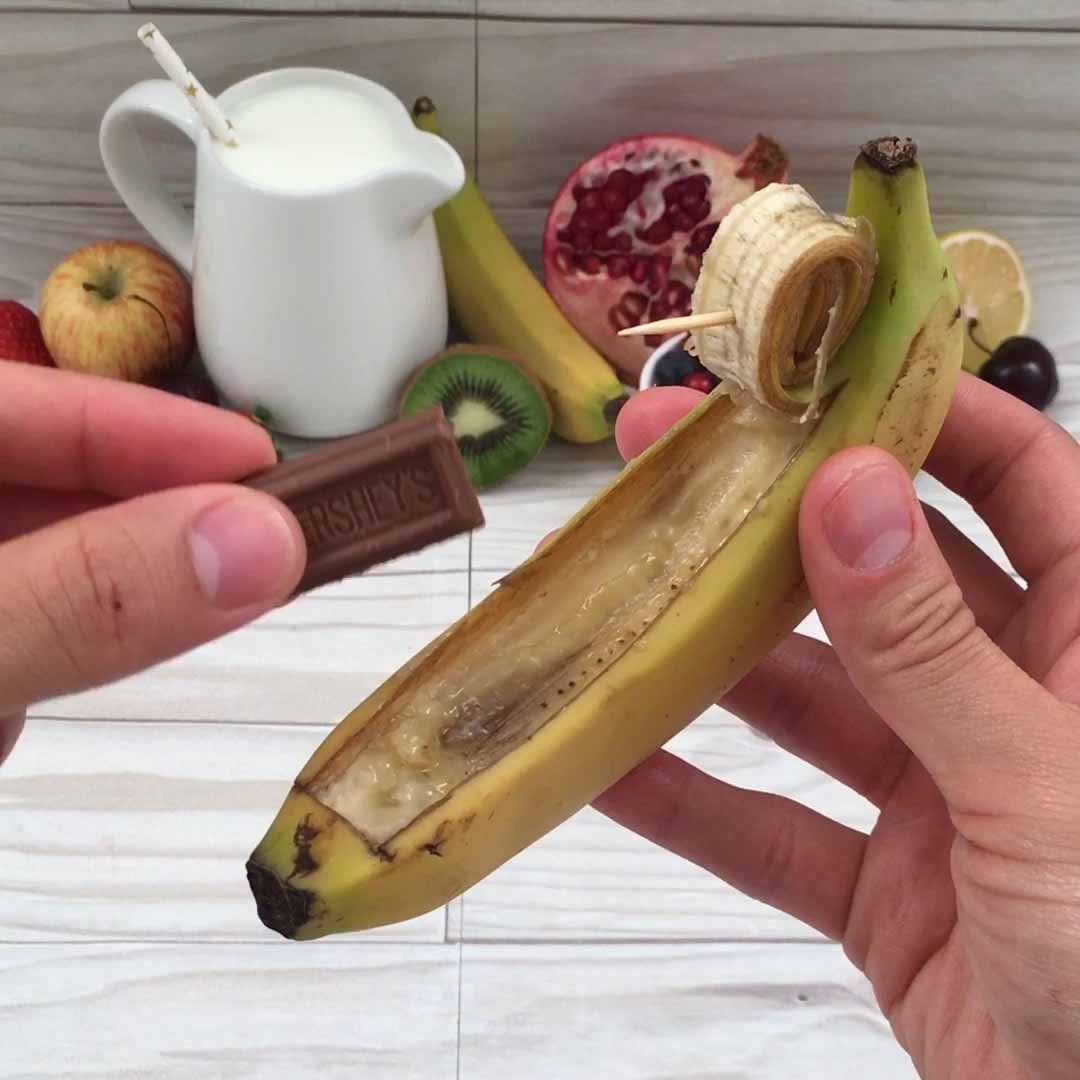 5 Fun Fruit Recipes
Whether grilled to no-bake, summer is better with a little fruit! 🍓🍉🍎🍌🍇
---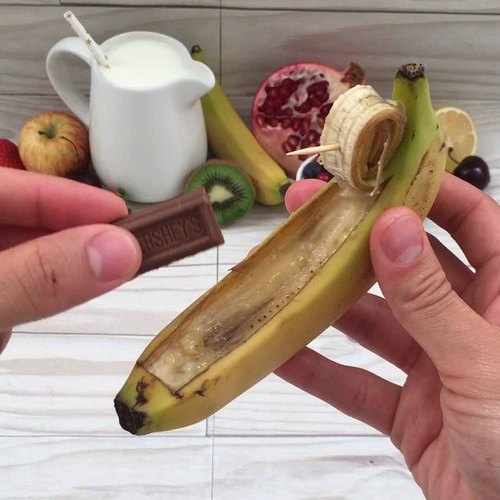 ---
Total time: 30 minutes
Ingredients for 6 people
Grapes
Malibu rum
Pineapple
4 cups flour
2 tsp sugar
2 tsp salt
4 tsp baking powder
4 cup heavy cream
Melted butter
Sugar
Whipped cream
Macerated strawberries
Banana
Chocolate
Mini marshmallows
Cinnamon sugar
Crumble
Watermelon
Pomegranate
Strawberries
Banana
Strawberry
Vanilla ice cream
Melted dark chocolate
Sprinkles
Granny Smith apples
Chocolate pudding
Gummy worms
Oreos, crumbled
---
Tools
Toothpicks
Foil
Skewer
---
Step 1/6
BOOZY GRAPE CENTERPIECE: Let grapes soak in Malibu, then skewer them with toothpicks and stick into peeled pineapple in a twirled patter. Serve.
Step 2/6
STRAWBERRY SHORTCAKE BOWL: Mix together 4 cups flour, 2 tsp sugar, 2 tsp salt, 4 tsp baking powder. Slowly add 4 cups heavy cream and mix together. Roll out, and cut into triangles. Place into a large oven-safe bowl, brush with butter, sprinkle with sugar, then place a smaller bowl inside and bake for 25 at 350 °F. Let cool, add whipped cream and macerated strawberries in layers. Serve.
Step 3/6
BBQ-READY APPLE CRUMBLE: Place thin slices of apples on a piece of foil, cover with cinnamon sugar then crumble dough. Cover with more foil and wrap securely. Cook on the barbecue, serve in the foil packet - paying attention to not burn yourself.
Step 4/6
EASY FRUIT CAKES: Cut a flat top and bottom off a watermelon, then remove the skin to create a smooth edge. Decorate with strawberries around the rim, add whipped cream on top and garnish with pomegranate seeds. Repeat with other melons as you desire.
Step 5/6
BANANA SPLIT ON A STICK: Cut open a small part of the banana peel, roll it back. Scoop out a little banana then fill with chocolate and marshmallows. Wrap in foil, barbecue and enjoy warm.
Step 6/6
DIRT PUDDING APPLES: Remove the top, then core and some additional flesh from an apple with a melon baller. Scoop out a small hole on the side near the top. Fill apple with chocolate pudding, cover with Oreos and add gummy worms peaking out of the hole in the side and the top.