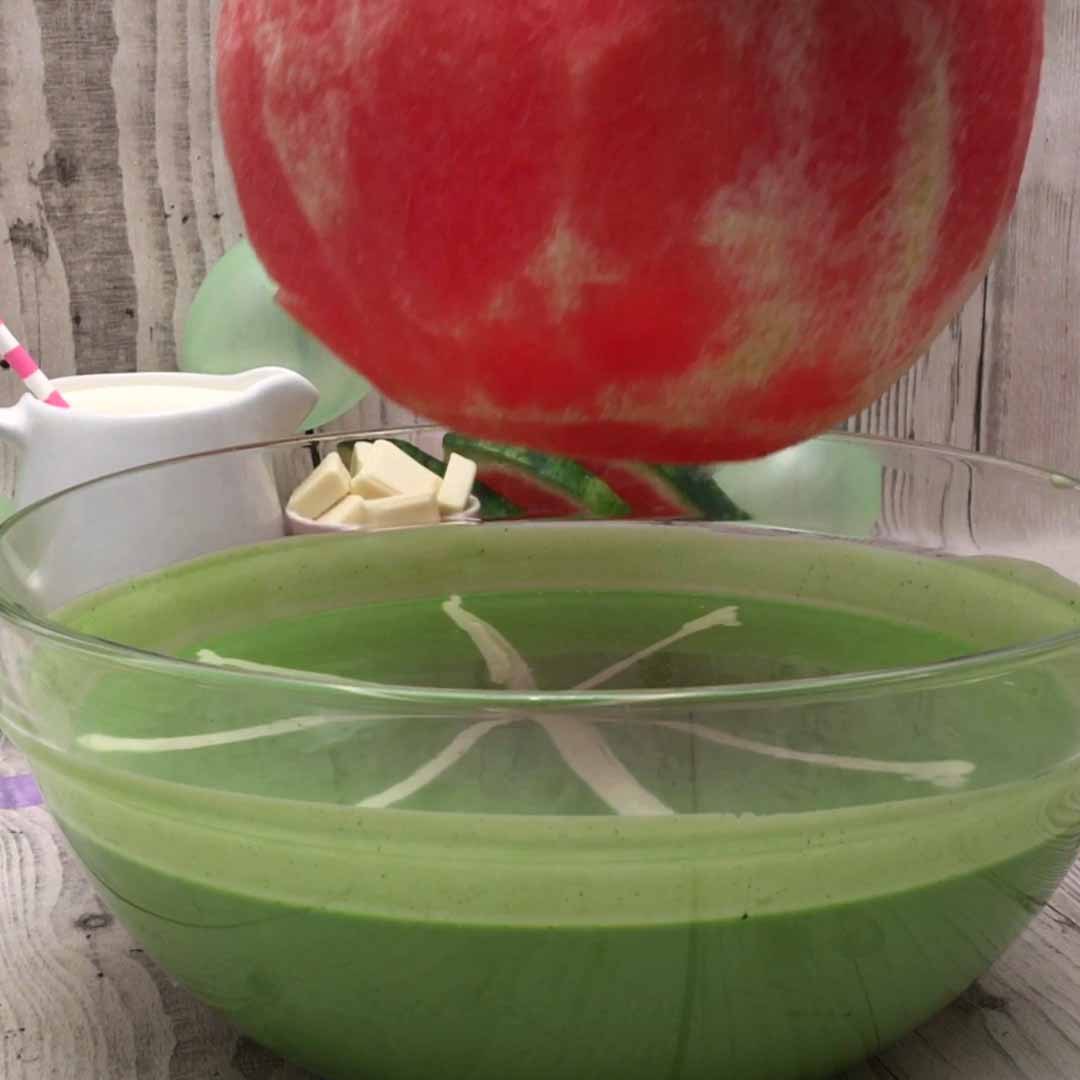 Watermelon Cake
Watermelon Cake! It's fully edible! 🍉
Total time: 60 minutes
Ingredients for 6 people
1 watermelon
4 eggs, divided
2/3 cups sugar
1 cup flour
1 tsp salt
1 tsp vanilla extract
1/4 cup milk
2 tbsp melted butter
1 1/2 cups cream cheese
1 1/4 cups heavy cream
Green candy melts
White candy melts or white chocolate
Strawberries
1 tall 6-inch cake pan
---
Step 1/3
Peel watermelon, removing all white parts. Then remove the center, cutting into slices and setting aside. Freeze the watermelon shell for 30 minutes. In a large bowl, melt green candy melts, then stripe the green candy melts with melted white chocolate. Dip the frozen watermelon into the candy melts and set aside. If you want to make the top of the watermelon, dip a metal bowl into the melted chocolate and let harden.
Step 2/3
Make cake: Whip egg whites until stiff, then fold in egg yolks, flour, salt, 2 tbsp melted butter, vanilla extract, and milk. Bake for 30 minutes at 350 °F. While baking, mix cream cheese and whipped cream together, adding sugar to taste. Once cake is cooled, slice into 4 equal parts.
Step 3/3
In the chocolate-coated watermelon, layer cake, cream, watermelon, and strawberries until you've reached the top. Cover with the chocolate shell and serve.