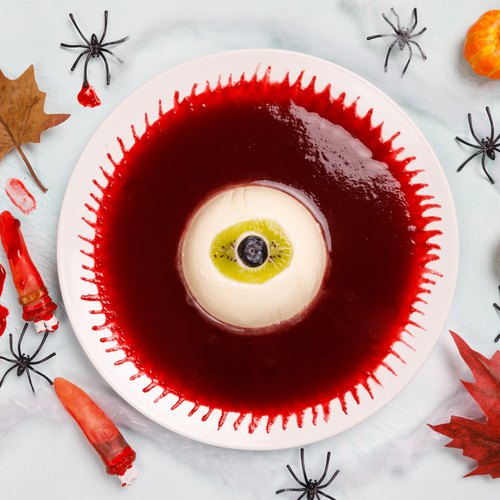 Jelly Eyes Dessert
I spy with my little eye...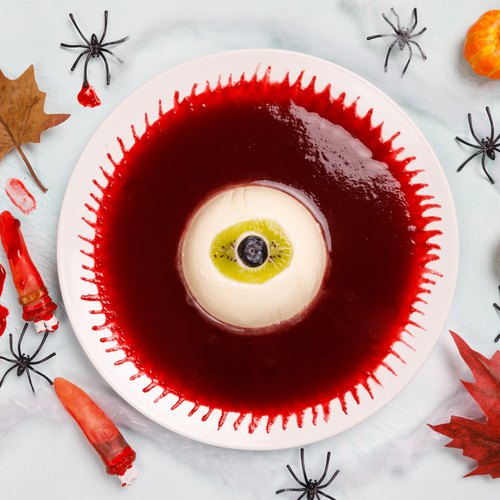 ---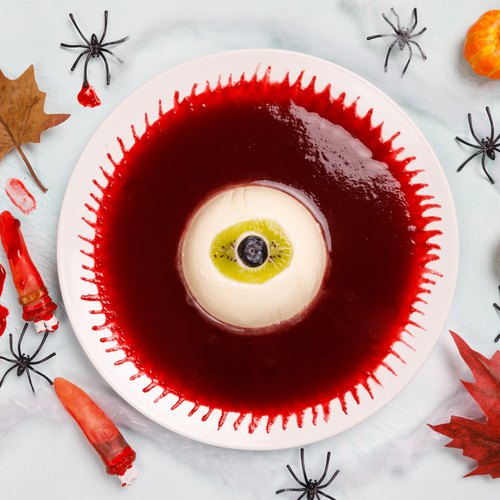 ---
Total time: 3 hours 20 minutes
Prep time: 20 minutes, Rest time: 3 hours
Ingredients for 6 people
2 kiwis
12 gelatine sheets
2 cups of milk
2 1/8 cups of cream
1/8 cup of sugar
6 blueberries
1 2/3 cups of raspberry sauce
---
Tools
Small bowls
Plates
Apple corer
---
Step 1/4
Cut 6 slices of kiwi with a knife, cut 1 disc in each piece and remove the center using the apple corer.
Step 2/4
Line the bowls with plastic wrap and place 1 slice of kiwi in each of them. Soak the gelatin leaves in a bowl full of warm water.
Step 3/4
Bring the milk and cream to a boil and add the sugar and gelatin off the heat and whisk until smooth. Pour the mixture into the bowls, keeping the slices of kiwi in place in the bottom. Place for 3 hours in the fridge.
Step 4/4
Unmold each bowl into the middle of a plate. Place half a blueberry in the center of the kiwi slices. Pour raspberry sauce around each panacotta and draw eyelashes all around using the toothpick. Enjoy without trembling!