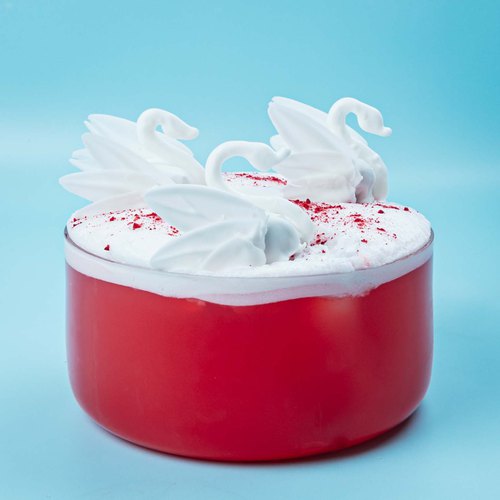 Clover Club & Chocolate Swans
Clover Club & Chocolate Swans! This cocktail is swan in a million 😆🦢🍸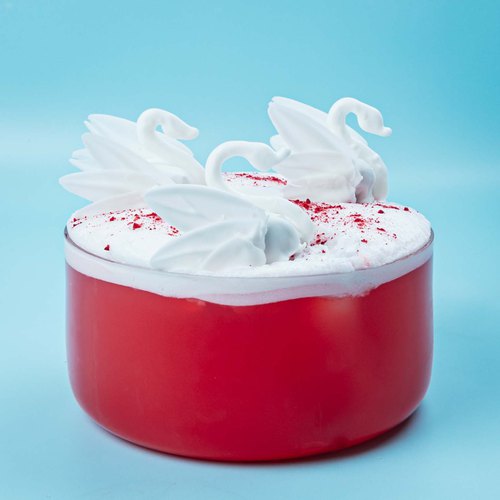 ---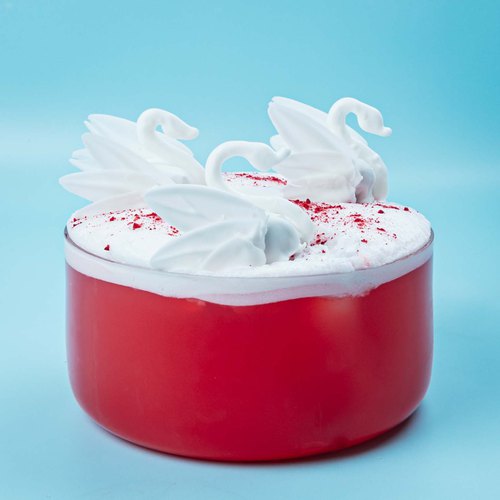 ---
Total time: 20 minutes
Prep time: 5 minutes, Rest time: 15 minutes
Ingredients for 6 people
Lemon
Egg whites
Gin
Raspberry syrup
Candy melts
Chocolate mousse
Raspberries
White chocolate
Freeze-dried raspberries
---
Tools
Cocktail shaker
Plastic sheet protector
Cupcake liners
---
Step 1/3
In a cocktail shaker add egg whites, lemon juice, raspberry syrup, ice and gin. Mix and place in a large bowl.
Step 2/3
On a plastic sheet protector make wings and body of swan with candy melts. In a cupcake liner add a raspberry and chocolate mousse. Freeze to set. Coat the chocolate mousse with candy melts and assemble the swan with melted white chocolate.
Step 3/3
Sprinkle the cocktail with freeze-dried raspberries and add the chocolate swans. Serve and enjoy!