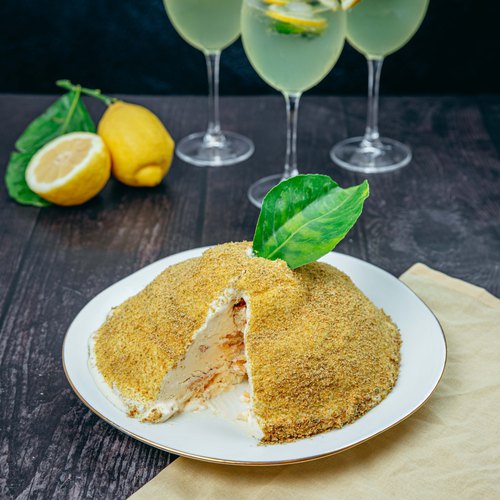 Lemon & Limoncello Tiramisu
Lemon & Limoncello Tiramisu! A boozy and tangy treat 😄🍋☀️​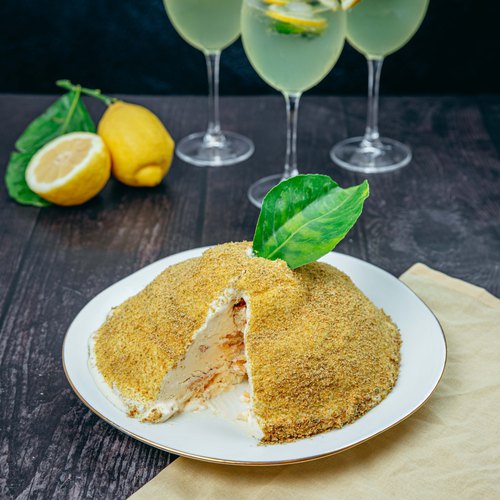 ---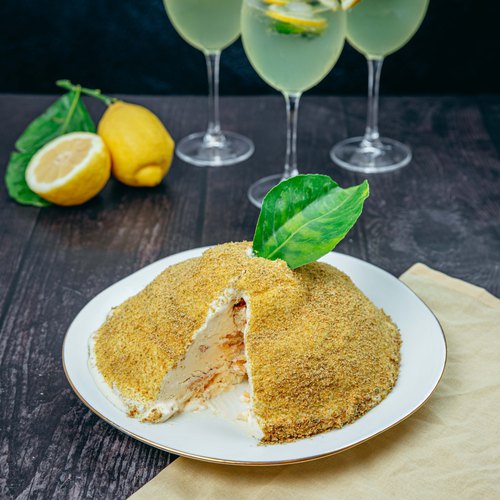 ---
Total time: 1 hour
Cook time: 1 hour
Ingredients for 4 people
0.4 cup of limoncello
8 lemon
8 limes
Tonic
Prosecco
24 ladyfingers
4 egg
1 cup of sugar
18 oz of mascarpone
Mint
---
Step 1/4
Make the ice cubes in the muffin tin with slices of lemon and lime. Add some mint, pour the water and freeze.
Step 2/4
Make the tiramisu by dipping the ladyfingers in the limoncello. Whisk the egg yolks with half the sugar. Add the mascarpone. Whisk the egg whites with the rest of the sugar and add to the yolks. Layer the mascarpone with the ladyfingers in a large and small bowl. Refrigerate.
Step 3/4
Dip the mint leaves in egg white then sprinkle with sugar. Bake for about 1 hour at 120°F.
Step 4/4
Make the spritz by mixing 1.5 tbsp of limoncello, 3 tbsp of proseco and 4 tbsp of tonic. Add the ice cubes and crystallized mint. Serve with the tiramisu and enjoy!