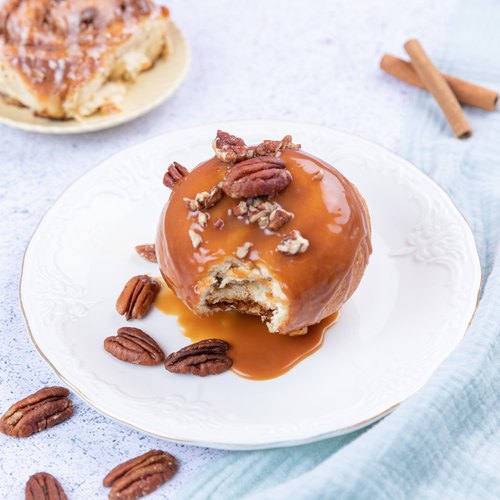 Sticky Bun Donut
Sticky Bun Donut! Experience the perfect combination of a sticky bun & a donut in every bite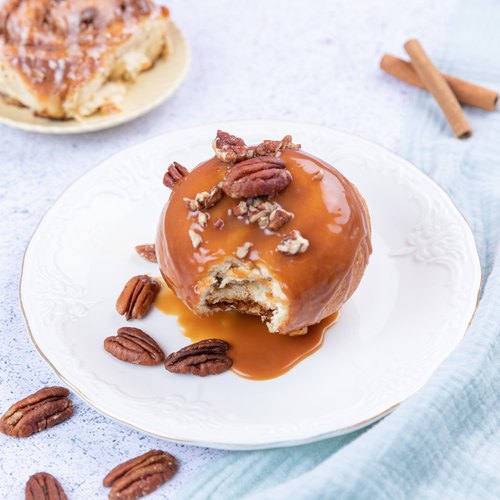 ---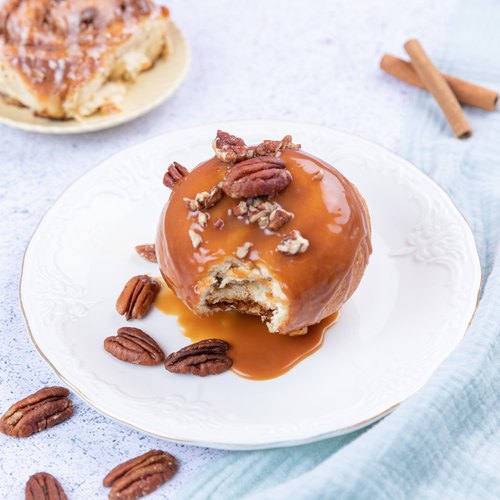 ---
Total time: 40 minutes
Prep time: 15 minutes, Cook time: 25 minutes
Ingredients for 4 people
Cinnamon roll dough
Cinnamon roll filling
Coffee
Icing
Pecans
Brioche dough
Caramel
Powdered sugar
Oil
---
Step 1/3
To begin, take the cinnamon roll dough and spread it on a flat surface. Apply a layer of filling, then carefully roll it up and slice it into pieces. Arrange the slices on a baking sheet lined with parchment paper and bake them at 375°F for 20 minutes. Dizzle with icing and allow to cool completely.
Step 2/3
Shape the brioche dough into circles. Next, dip the cinnamon rolls in coffee and place one on each piece of brioche dough. Add a generous amount of caramel sauce and pecans on top of the cinnamon rolls. Then, carefully enclose the cinnamon rolls by folding the brioche dough around them. Fry the pastries in hot oil until golden brown.
Step 3/3
Dip the tops of the sticky bun donuts in caramel, sprinkle with pecans and powdered sugar. Serve and enjoy!