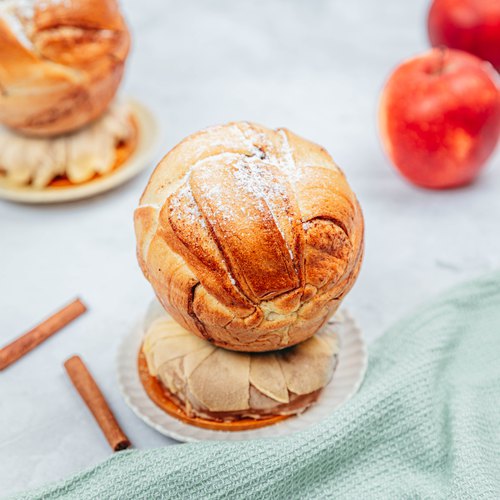 Apple Cinnamon Knots
Apple Cinnamon Knots! A knotty new dessert 😉🥧🍦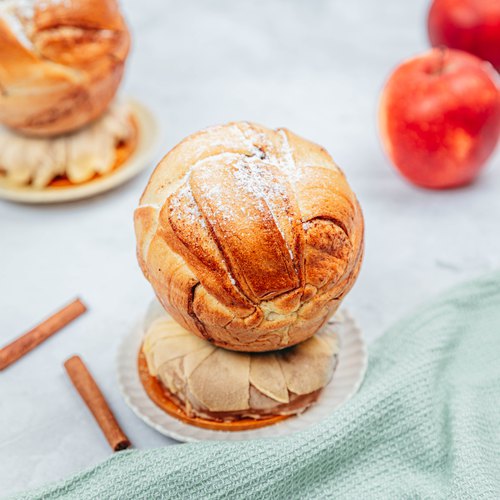 ---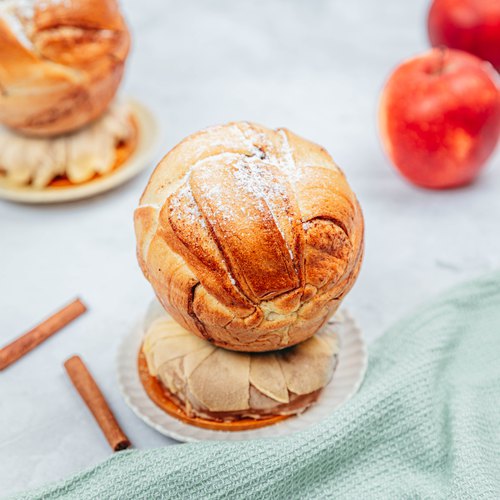 ---
Total time: 30 minutes
Prep time: 30 minutes
Ingredients for 3 people
3 cups of pecans
2 bags of werther's caramels
2 oz of cinnamon
1 package of cinnamon roll dough
1 pint of vanilla ice cream
2 cups of melted milk chocolate
1 oz of powdered sugar
5 apples
25 slices of apple
---
Step 1/5
Wash, dry and blanch the apples in boiling water for 20 minutes. Melt werther's caramel and dip the apple in it. Coat caramel apples with pecans and dust with cinnamon.
Step 2/5
Make a cross hatch design with the cinnamon roll dough and cover the entire apple. Bake at 375°F for 35- 40 minutes.
Step 3/5
Cut the pint of ice cream into 3 disks with hot a knife. Coat with milk chocolate. Thinly slice an apple with a sharp knife and arrange in a flower pattern. Place on the ice cream.
Step 4/5
Melt werther's caramels and add chopped pecans. Pour caramel on a sheet of parchment paper. Once almost set, use the lid of vanilla ice cream to cut 3 discs.
Step 5/5
Assemble your caramel disk, place the chocolate apple covered ice cream on top and lastly place the cinnamon roll apple on top of that. Serve and enjoy!