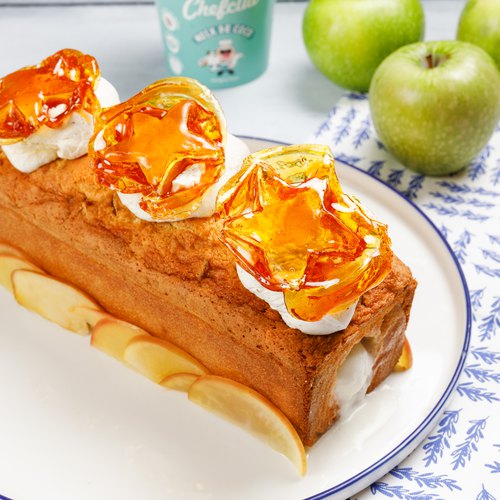 Starry Caramel Apple Cake
Starry Caramel Apple Cake! Reach for the stars with every bite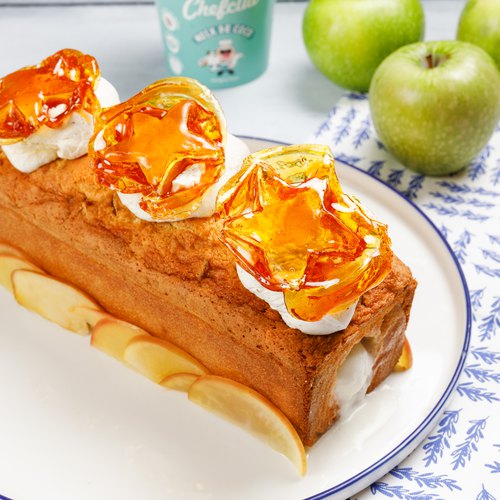 ---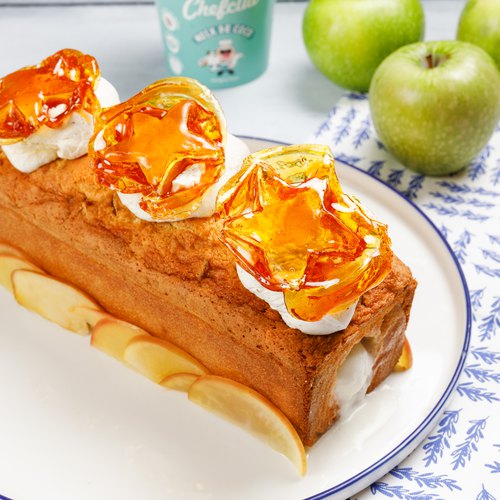 ---
Total time: 1 hour 35 minutes
Prep time: 15 minutes, Cook time: 20 minutes, Rest time: 1 hour
Ingredients for 6 people
Apples
Caramel
Cake batter
Vanilla ice cream
Whipped cream
---
Tools
Aluminum foil
parchment paper
---
Step 1/3
Cut an apple into a star shape, make caramel and dip the apple in it, unmold the star-shaped decoration and set aside.
Step 2/3
Chop the apple into small pieces and fold them into the cake batter. Next, prepare the cake mold by taking a paper roll and removing its cardboard core, then lining it with aluminum foil and parchment paper. Place the prepared roll in the center of the mold and pour the cake batter on top. Bake in a preheated oven at 350F for 20 minutes. Once done, let the cake cool and refrigerate for an hour.
Step 3/3
Form a long log of vanilla ice cream, wrap it tightly with plastic wrap, and freeze until firm. Remove the paper roll from the cake and insert the ice cream log into the hollow center. Spread whipped cream over the top of the cake and decorate with star-shaped caramel pieces. Add apple slices around the sides of the cake. Serve and enjoy!