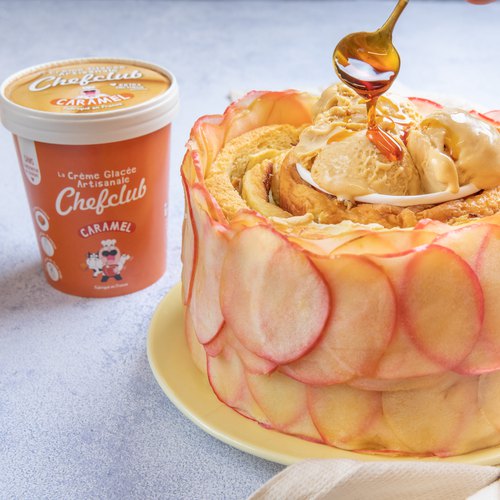 Rolled Apple Dessert
Rolled Apple Dessert! This dessert is as beautiful as it is delicious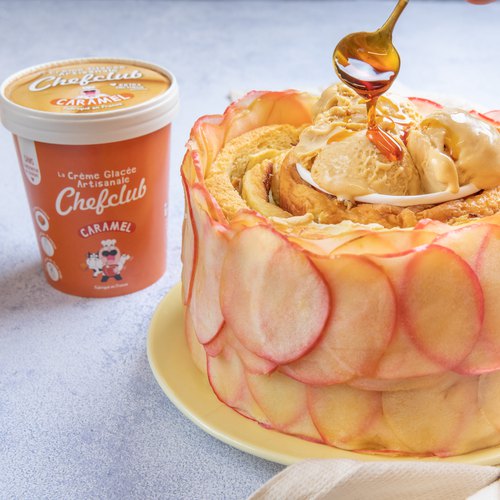 ---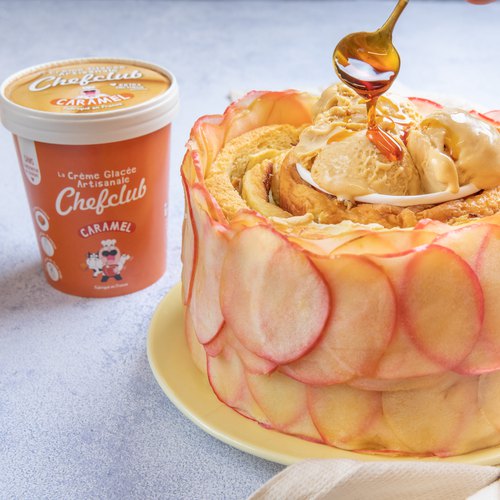 ---
Total time: 25 minutes
Prep time: 25 minutes
Ingredients for 6 people
5 apples
2 tbsp of butter
1/2 cup of brown sugar
4 tbsp of sugar
Brioche
3 egg
1 cup of milk
1 pint of caramel ice-cream
Peanuts
Caramel sauce
---
Tools
Cling wrap
Wine glasses
---
Step 1/5
Grease the plancha with half of the butter and sprinkle half of the brown sugar over it. Then, thinly slice the apples and caramelize half of them on the plancha. Set them aside.
Step 2/5
Prepare a syrup by placing the remaining apple slices in a bowl and adding 1 glass of water with white sugar. Cover with plastic wrap and microwave for 3 minutes. Remove the plastic wrap and arrange the slices in 3 rows. Place a wine glass on top of a row and roll it over the apple slices in the syrup so that the slices wrap around the edges of the glass. Repeat the process by wrapping the other slices around the other glasses.
Step 3/5
Prepare the French toast mixture by mixing the eggs with the milk. Cut the brioche lengthwise into 4 equal parts, then dip the slices in the French toast mixture on both sides. Grease the plancha with the remaining butter and brown sugar, then place the brioche on top and caramelize it on both sides.
Step 4/5
Arrange the slices on the work surface in 2 rows by placing 2 slices end-to-end. Arrange the caramelized apple slices along the length. Wrap the brioche slices around the ice cream container to form a crown. Repeat the process to wrap all the brioche slices around the container. Roll the glasses around the French toast crown to deposit the syrup-coated slices on the edges.
Step 5/5
Pour caramel sauce over the ice cream, sprinkle with peanuts, serve and enjoy!