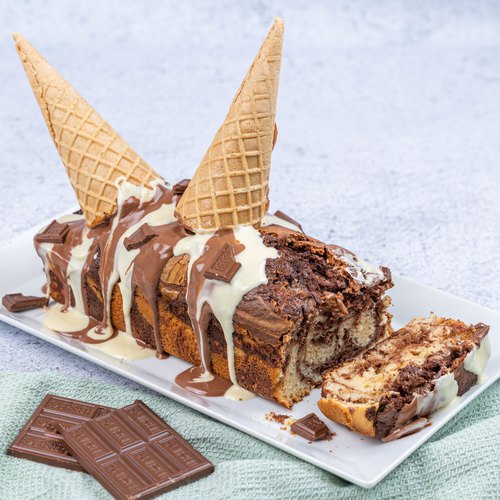 Rise & Shine Ice Cream Cake
Rise & Shine Ice Cream Cake! Made with Dalgona candy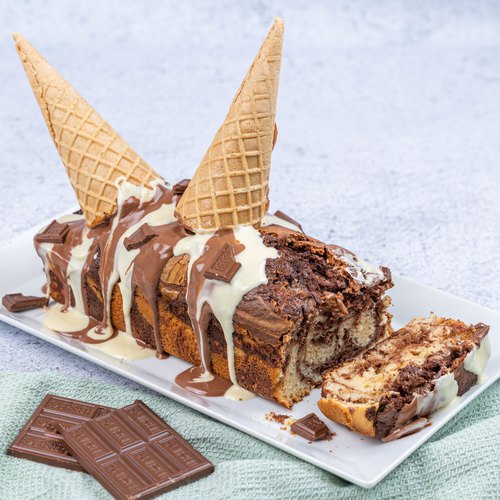 ---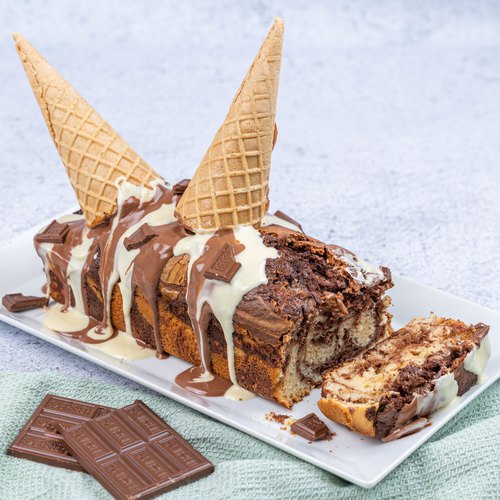 ---
Total time: 40 minutes
Prep time: 15 minutes, Cook time: 25 minutes
Ingredients for 6 people
Sugar
Baking soda
Ice cream cones
Chocolate cake batter
Vanilla ice cream
Flour
Milk chocolate
White chocolate
---
Tools
Piping bag
---
Step 1/3
Melt the sugar to create a caramel and add a few piches of baking soda. Pour the mixture into the cones and allow to set.
Step 2/3
Mix the flour and pint of ice cream until smooth. Place in a piping bag and pipe into a loaf pan. Pipe the chocolate cake batter on top and swirl the two batters to create a marble effect. Add pieces of milk chocolate and bake 25 minutes at 350°F.
Step 3/3
Allow the cake to cool completely, drizzle with melted milk and white chocolate. Place the cones face down on the cake, serve and enjoy!