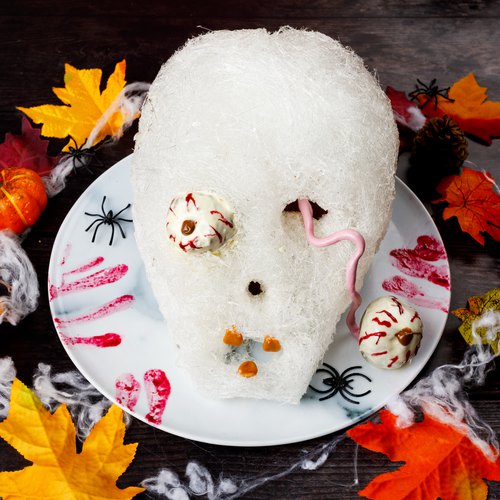 Boneified Chocolate Cake
Boneified Chocolate Cake! Bone-appetit 👀💀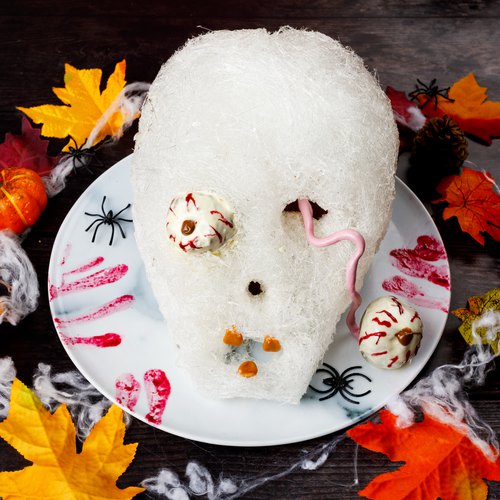 ---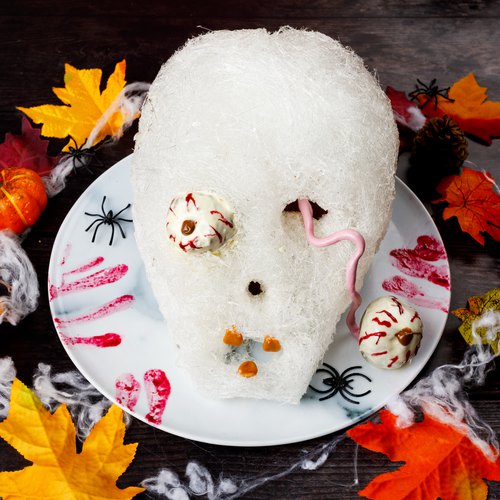 ---
Total time: 1 hour
Cook time: 1 hour
Ingredients for 6 people
4.3 cups of flour
6 tbsp of cacao powder
1 cup of butter
2.4 cups of sugar
2 tbsp of baking powder
6 egg
1 pinch of salt
2 tbsp of water
1/4 cup of cream cheese
1 1/4 cups of milk
1 pink laffy taffy
Caramel candies
Red food coloring
White chocolate
---
Tools
Skewers
---
Step 1/3
In a large bowl mix with the flour; cacao powder, baking powder, sugar (reserve 1 cup), milk, eggs and salt. Bake 1 hour at 250°F. Allow to cool completely. Cut to smooth out the cake.
Step 2/3
Make a caramel with 1 cup of sugar and the water. Pour over a glass filled with skewers to create spun sugar. Shape together to create a skull and place on the cake.
Step 3/3
Mix cream cheese and leftover cake. Shape into eyeballs. Draw veins with melted and dyed white chocolate. Create a nerve with the laffy taffy and add to the skull. Serve and enjoy!