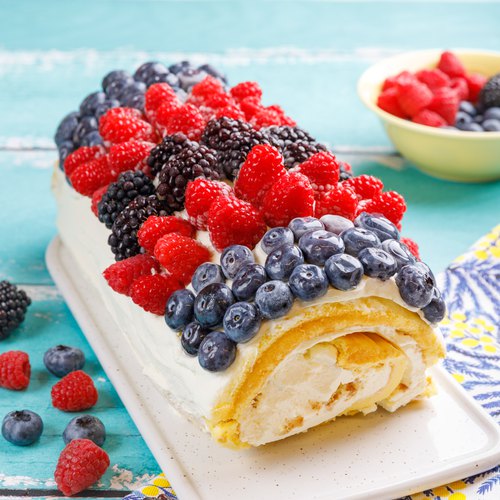 Berry Special Cheescake
Berry Special Cheescake! This recipe is unberryably delicious 😍🍓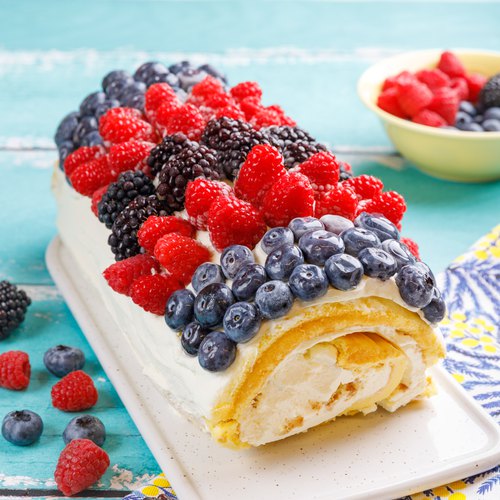 ---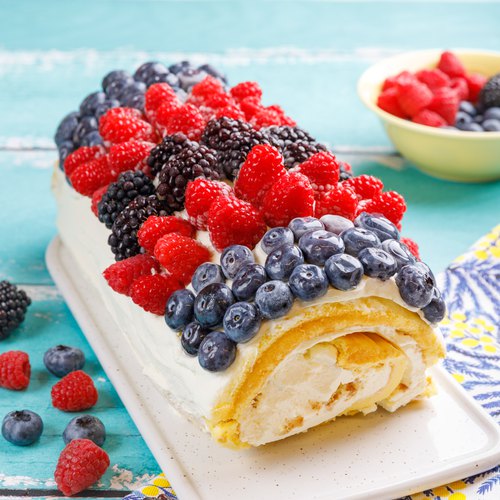 ---
Total time: 1 hour 52 minutes
Prep time: 40 minutes, Cook time: 12 minutes, Rest time: 1 hour
Ingredients for 5 people
6 egg
1/2 cup of sugar
6 tbsp of flour
1 tsp of baking powder
10 1/2 oz of cream cheese
2 containers of blueberries
2 containers of raspberries
2 containers of blackberries
4/5 cup of heavy cream
2 tbsp of powdered sugar
1 vanilla bean
1 package of butter cookies
1 tbsp of butter
---
Tools
Electric hand mixer
parchment paper
---
Step 1/3
Beat the eggs, mix them with the sugar, flour and baking powder until smooth.
Step 2/3
Butter the baking sheet, spread the cake batter over the entire sheet and bake for 12 minutes at 350°F. Spread 5.2 oz of cream cheese into a rectangle on parchment paper. Place a row of blueberries in the center, 2 rows of raspberries on each side, 2 rows of blueberries on each side then a row of blackberries at each end. Place the preparation with the parchment paper on a bottle to round it then freeze for 1 hour.
Step 3/3
Whip the heavy cream, the sugar, the rest of the cream cheese and the scraped vanilla pod. Spread the whipped cream over the sponge cake, sprinkle with pieces of butter cookie, blueberries, blackberries and raspberries. Roll the sponge cake on itself. Place the roll on a plate, spread and smooth the whipped cream on top. Gently place the decoration with the fruit on top and enjoy!