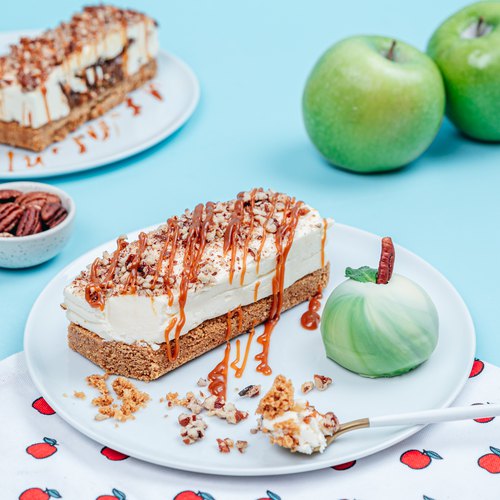 Caramel Apple Cheesecake Bars
Caramel Apple Cheesecake Bars! A fantastic flavor combination 😁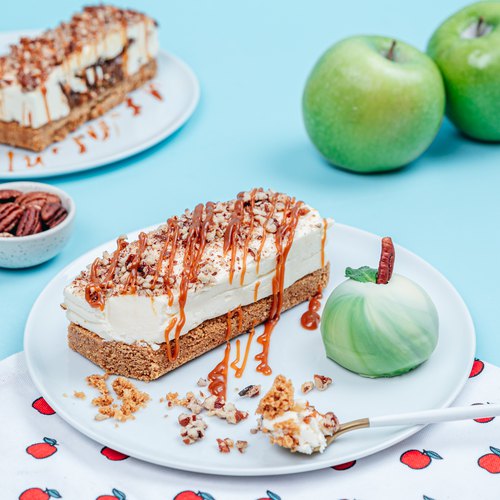 ---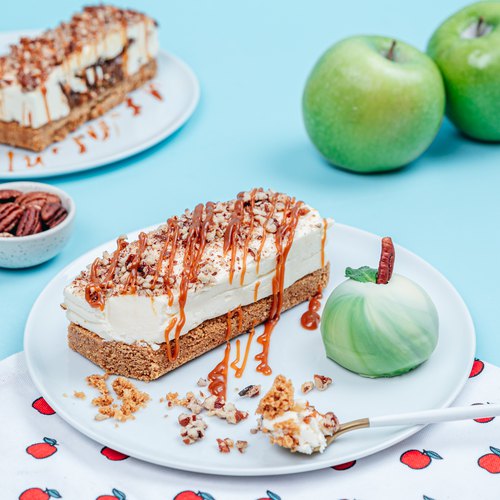 ---
Total time: 50 minutes
Prep time: 15 minutes, Cook time: 35 minutes
Ingredients for 4 people
2 green apples
1 1/2 cups of sugar
2.1 cups of butter
0.2 cup of heavy cream
1/2 cup of egg whites
14 oz of cream cheese
5 oz of pecans
2 cups of graham crackers
1 gummy bears
White chocolate
Green food coloring
---
Tools
parchment paper
---
Step 1/5
Cut 2 green apples into small cubes. In a pan, make a caramel with ½ cup of sugar. Add the heavy cream and of cream and ⅓ of butter. Add the apples and allow to cook for 30 minutes over very low heat.
Step 2/5
Mix the graham crackers with 0.4 cup of salted butter. Line the covered box with parchment paper.
Step 3/5
Heat the egg whites and sugar to 150°F. Put everything in the food processor with the whisk and whip until 100°F. Add in the butter and cream cheese.
Step 4/5
Pipe the cheesecake mixture on the biscuit and garnish with caramelized apples. Cover with cream and chopped pecans. Allow to chill.
Step 5/5
Melt 1 large gummie bear and whisk to make the marshmallow. Pipe into greased half-sphere molds and let dry. Once dry, assemble 2 half-spheres and dip in melted chocolate and marbled with white chocolate colored green. Place on the cheesecake, serve and enjoy!