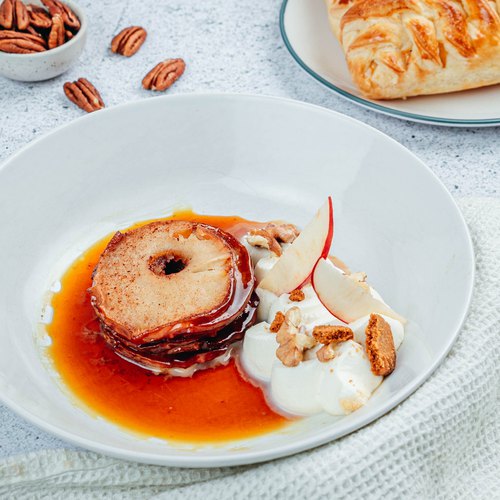 Gourmet Apple Turnover
Gourmet Apple Turnover! An applesolutely delicious dessert 🥧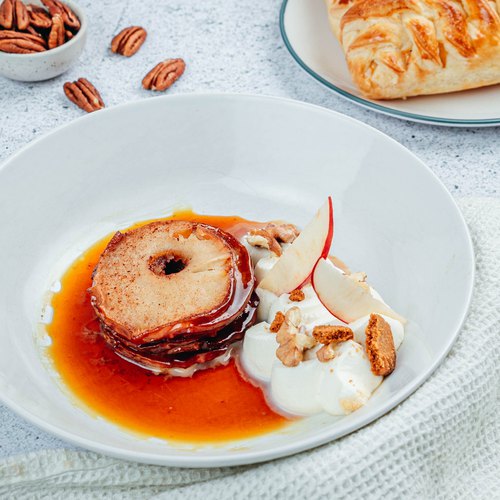 ---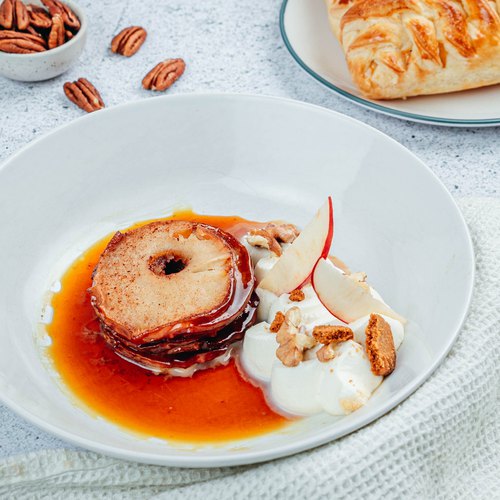 ---
Total time: 30 minutes
Cook time: 30 minutes
Ingredients for 3 people
0.7 cup of heavy cream
3 1/2 oz of mascarpone
3 puff pastries
3 apples
10 pecans
4 tbsp of butter
4 tbsp of sugar
Applesauce
---
Step 1/4
Cut the apples in thin slices. Bake in the over with butter and sugar until translucent.
Step 2/4
Whip heavy cream and mascarpone. Pipe on a plate and add the apple slices with pecans.
Step 3/4
Make a circle with the puff pastry. Add applesauce and close by making braids with the dough. Repeat the process to have 3. Bake for 20 minutes at 350°F.
Step 4/4
Place the turnovers on the plate with the apples and whipped cream. Serve and enjoy!