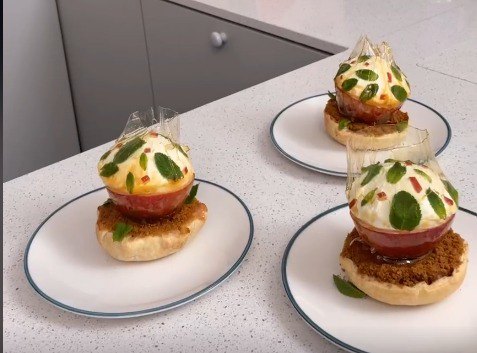 Picture Perfect Apple Pie
Picture Perfect Apple Pie! A caramel delight 🍎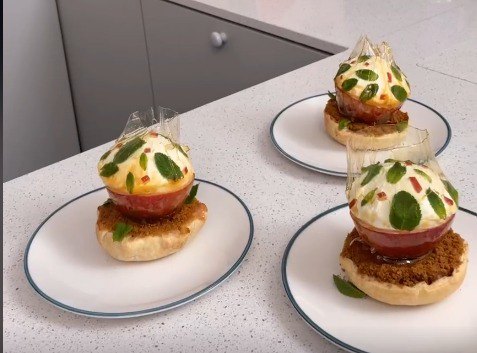 ---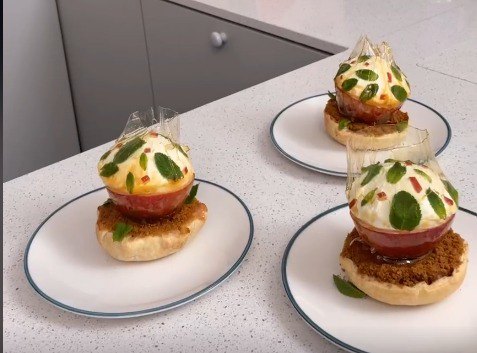 ---
Total time: 35 minutes
Prep time: 5 minutes, Cook time: 30 minutes
Ingredients for 3 people
Apples
1/2 cup of sugar
2 tsp of water
1 puff pastry
1 package of speculoos cookies
1 1/2 tbsp of butter
20 mint leaves
---
Step 1/4
Cut the apple in slices and remove the center. Put the puff pastry around the slices and bake 30 minutes at 350°F.
Step 2/4
Remove the apples and make a compote with butter in a pan. Fill the inside of the puff pasty with the compote and crushed speculons.
Step 3/4
With the other part of the apples, put a little compote in the center and whipped cream to cover. Put mint leaves all over it and diced apples.
Step 4/4
Make a caramel with the sugar and encapsulate the apple ball. Place it on top of the puff pastry. Garnish with additional mint leaves and enjoy!