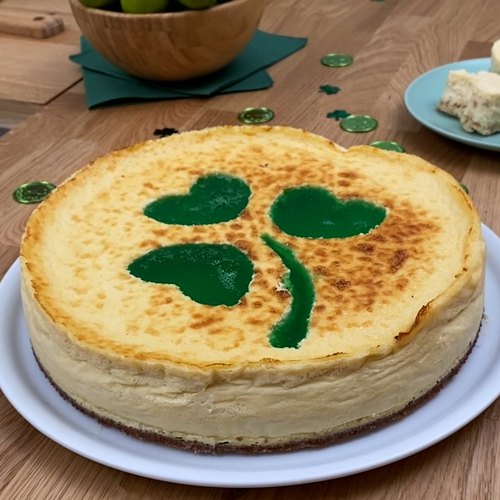 Shamrock Lime Cheesecake
A St. Patrick's day sweet treat!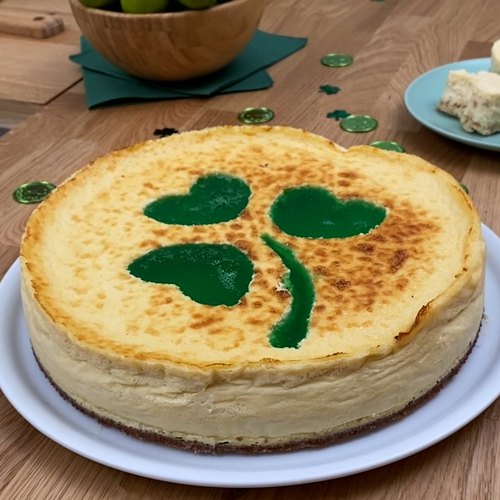 ---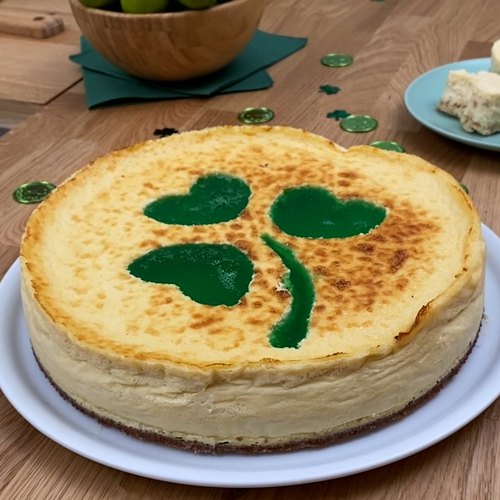 ---
Ingredients for 8 people
2 cups of shredded coconut
2/3 cup of raw cane sugar
2 1/2 cups of lemon juice, divided
1/2 cup of melted butter
1/2 tsp of salt
4 limes
4 1/2 cups of cream cheese
2 cups of sugar
3/4 cup of sour cream
1 tsp of vanilla extract
10 eggs
1 lime jello packet
---
Tools
Round cake pan
Pliers
Tin can
Electric mixer
Parchment paper
---
Step 1/4
Use a tin can to make a heart shaped mold. In a salad bowl mix the shredded coconut, raw cane sugar, 1 1/4 cups lemon juice, melted butter, and salt. Place in a parchment lined round cake pan and spread out evenly. Bake 20 minutes at 310 °F.
Step 2/4
Remove the skins of a lime using a peeler and cut into thin slices. Place the lime skins in water and bring to a boil. Pour the lime infused water into a bowl and strain out the skins. Place 1 1/4 cups of the lime water into a sauce pan with 1 1/4 cups lemon juice, 1 1/4 cups sugar, and the lime skins. Cover and let simmer on low for one hour. Set lime wedges aside. Let the syrup cool and place in the refrigerator.
Step 3/4
Mix together the cream cheese with 2 cups sugar in a large bowl using an electric mixer. Mix in the sour cream, vanilla extract, and eggs. Add in the zest and juice of 3 limes. Pour the mix into the round cake pan and bake in the oven in a bain-marie for 20 minutes at 350 °F and then for 1 hour at 200 °F. Remove from the oven and let cool for 1 hour. Then refrigerate overnight.
Step 4/4
Once the cake is chilled, use your heart shaped cookie cutter to carve out 3 hearts from the surface of the cake. Cut out the shape fo the stem as well to make a clover. Prepare a lime jello mix with 2 cups of boiling water. Let cool slightly and pour it into the cavities. Place in the fridge 2 hours to set. Serve and decorate with candied lime and lemon syrup. Enjoy!