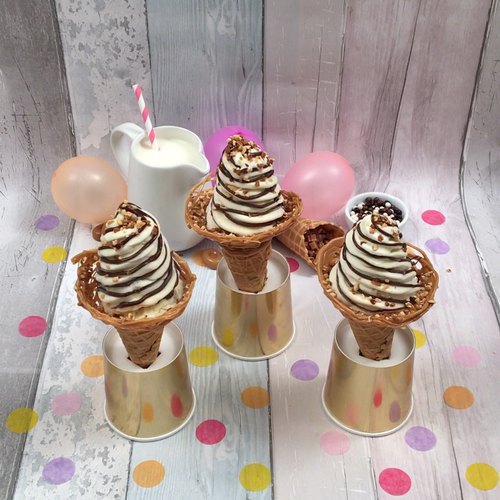 Ice Cream Hack
Serving looks!!! 😲🍦🍦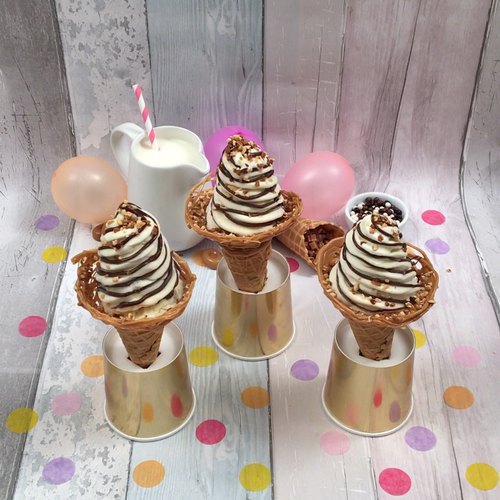 ---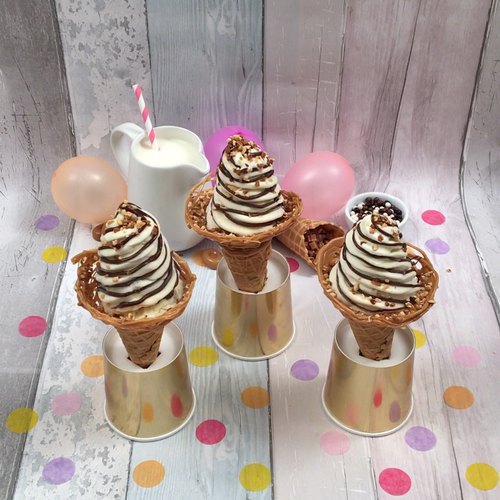 ---
Ingredients for 3 people
1 pint of vanilla ice cream
3 ice cream cones
3/4 cup of hard caramels
1 cup of chocolate-hazelnut spread
caramelized almonds, crushed
---
Tools
Small plastic bottle
Craft knife
Ziploc bags, 1 large 1 small
Small bowls
Cardboard bowls
---
Step 1/4
Cut off the top of the bottle. Cut 1 star in the lid with the craft knife. Cut 1 of the bottom corners of the large Ziploc bag and slide the top of the closed bottle into it. Fill this bag with vanilla ice cream.
Step 2/4
Turn the small bowls upside down and place the ice cream cones upside down on top. Melt the hard caramels and pour them in a net around the base of the ice cream cones and down over the bowls to form caramel cups attached to the top of the ice cream cones.
Step 3/4
Stick the cones in the upside down cardboard bowls to make them stand upright. Fill the cones with the chocolate-hazelnut spread and then pipe the ice cream in them using the bag as a piping bag and turning as you go to form a soft serve effect in the caramel cups. Place in the freezer.
Step 4/4
Place the remaining spread in the small Ziploc bag and cut one of the bottom corners to form a thin-line piping bag. Squeeze the spread over the ice cream following the swirls. Sprinkle with crushed caramelized almonds and enjoy.