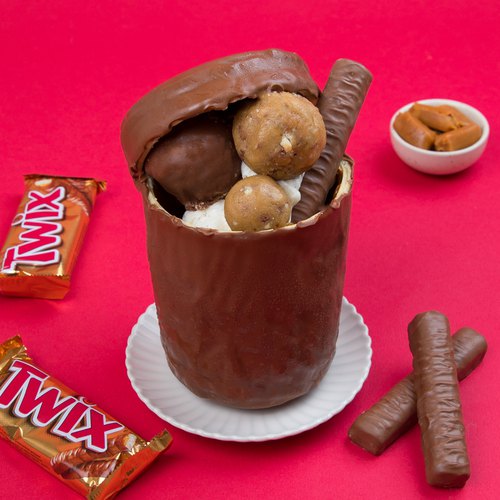 Twix Ice Cream Sundae
Twix Ice Cream Sundae! Double the yum 😚🍨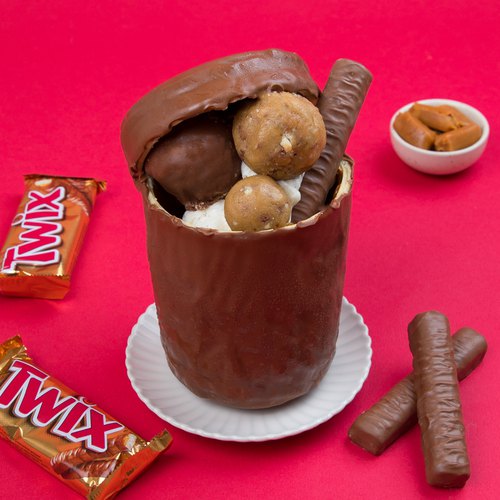 ---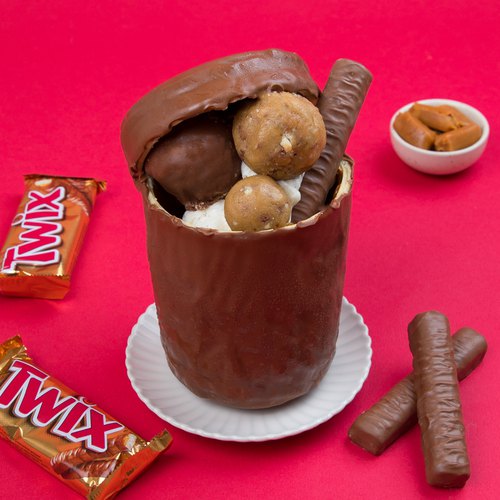 ---
Total time: 15 minutes
Cook time: 15 minutes
Ingredients for 2 people
Cookie dough
Caramel
Milk chocolate
Twix
Vanilla ice cream
---
Tools
Cooling rack
---
Step 1/4
Roll out the cookie dough. Cover the twix container and lid with the dough. Bake 15 minutes at 350°F.
Step 2/4
Unmold the dough and fill the cookie cup with melted caramel. Turn the cup to coat the sides. Flip the cup and lid upside down over a cooling rack. Coat with melted chocolate and place in the fridge to set.
Step 3/4
Make cookie dough balls and coat with melted chocolate. Roll in crushed twix and set aside.
Step 4/4
Add vanilla ice cream scoops to the cookie cup. Place the cookie dough balls and twix candy. Add the cookie lid on top. Serve and enjoy!