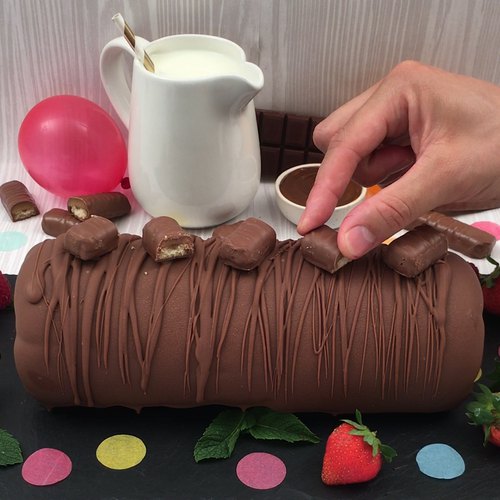 Giant Twix Ice Cream Cake
Forget about left Twix or right Twix, this cake is multi-directional ⬅️➡️😉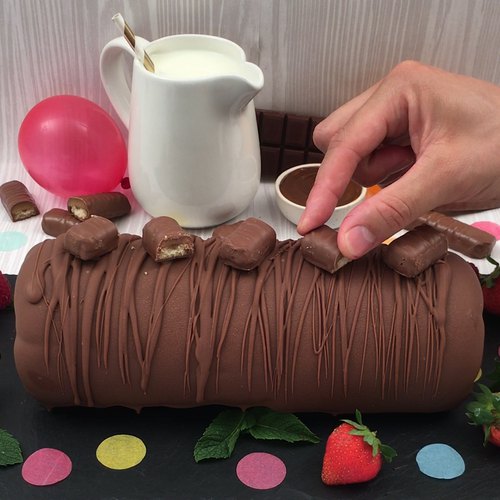 ---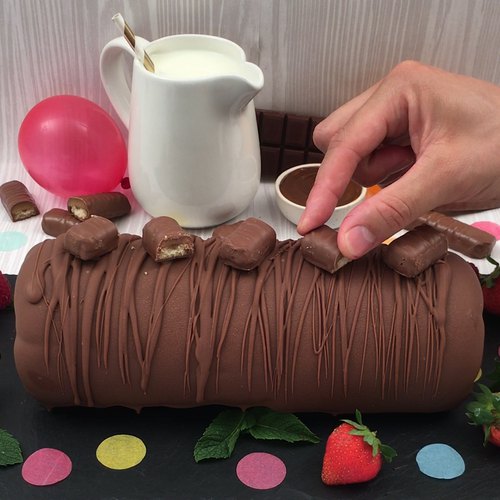 ---
Ingredients for 6 people
14 twix bars
2 cups of milk chocolate
2 1/4 cups of mascarpone cheese
1/2 cup of caramel
4 cups of heavy whipping cream
---
Tools
Plastic bottles
Tape
Plastic wrap
---
Step 1/3
Cut the top off of two plastic bottles, then cut off the edge creating a bottom. Place the two plastic bottles together to create a mold and hold in place with tape. In a mixing bowl, crush 4 Twix bars and mix with 1/2 cup of melted chocolate. Wrap in plastic wrap and chill for 30 minutes.
Step 2/3
In a mixing bowl, combine marscarpone, caramel, and heavy whipped cream. Mix on high until stiff peaks form. Fill the mold halfway with the cream mixture, then place your Twix log in the center. Cover with the remaining cream mix. Place enough Twix bars to cover the bottom of the cake and freeze for 2 hours up to overnight.
Step 3/3
Once out of the freezer, place on a drying rack and cover with the remaining melted chocolate. Add extra chocolate once the first layer has hardened to create the classic Twix look. Place small pieces of Twix on top of the cake. Cut and serve.