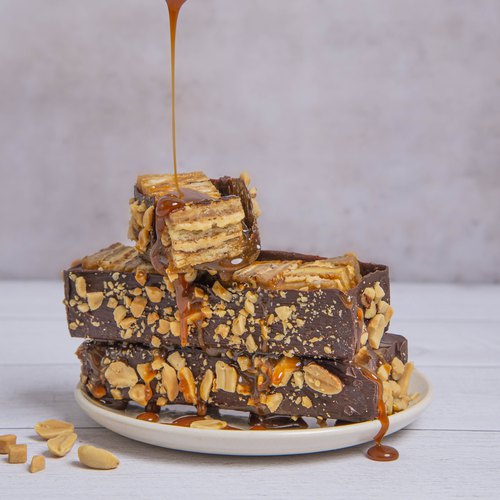 French Toast Chocolate Bars
French Toast Chocolate Bars!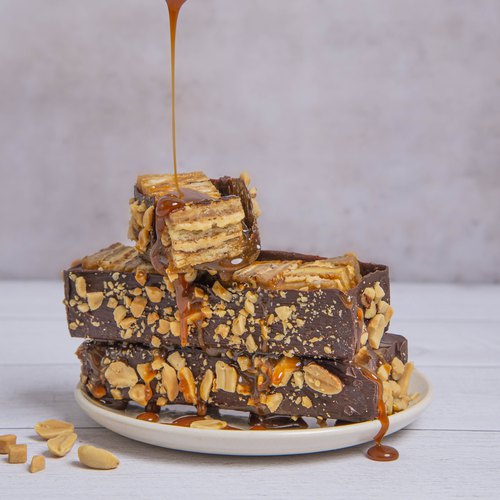 ---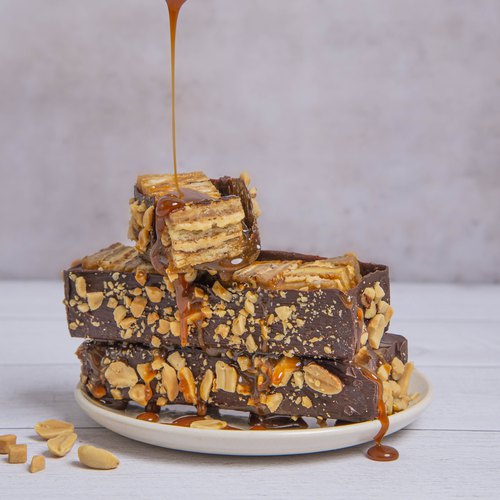 ---
Total time: 2 hours 10 minutes
Prep time: 40 minutes, Rest time: 1 hour 30 minutes
Ingredients for 3 people
3 chocolate milk boxes
4 1/2 oz of dark chocolate
6 brioche
2 egg
3/5 cup of butter
3/5 cup of sugar
0.4 cup of heavy cream
3 oz of white chocolate
3 tbsp of peanuts
3 tbsp of salted caramel sauce
---
Tools
Plastic sheet protector
Rolling pin or metal rod
Electric hand mixer
---
Step 1/5
Start by pouring the chocolate milk into a pitcher. Then, lay the boxes down on their sides and stack them on top of each other. Next, cut each box in half vertically from the center down to the bottom, resulting in six halves. Rinse three of the halves with water. Cut three strips from a plastic sheet protector that are the same size as the box halves. Use these strips to line the inside of the molds, for the chocolate shells. Melt the dark chocolate and pour it into one of the molds. Tilt the mold to coat the sides evenly with chocolate, and then pour the contents of that mold into the second mold. Repeat the process to pour the excess chocolate into the third mold. Turn the molds upside down on a grid over a plate and refrigerate for 30 minutes.
Step 2/5
Layer the slices of brioche in stacks of three and flatten them with a rolling pin. Stack all the slices and cut off the edges to remove the crusts. Pour the chocolate milk into a baking dish and add the eggs, then mix well. Dip the slices of brioche on both sides in the mixture and cook them in a buttered pan.
Step 3/5
Place the sugar in a saucepan and add 5 tbsp of water, then cook while stirring gently until it turns golden. Add the warm whipped cream and mix well. Melt the white chocolate and pour the caramel into it, then refrigerate for 30 minutes. Whip the cooled cream with an electric mixer, then spread it on the slices of brioche French toast. Layer the slices two by two, then cut them into 3 rows horizontally and 3 rows vertically to get 27 cubes.
Step 4/5
Stack the cubes 2 by 2 and place them on the edge, in a staggered pattern, placing 4 cubes end-to-end, horizontally and then vertically. Repeat to obtain 3 rows of cubes and refrigerate for 30 minutes.
Step 5/5
Unmold the chocolate shells, then gently brush the remaining melted chocolate on each side. Sprinkle crushed peanuts and repeat the process on all sides except the bottom. Pour caramel sauce into the bottom of the shells, place the rows of French toast in each shell. Serve and enjoy!