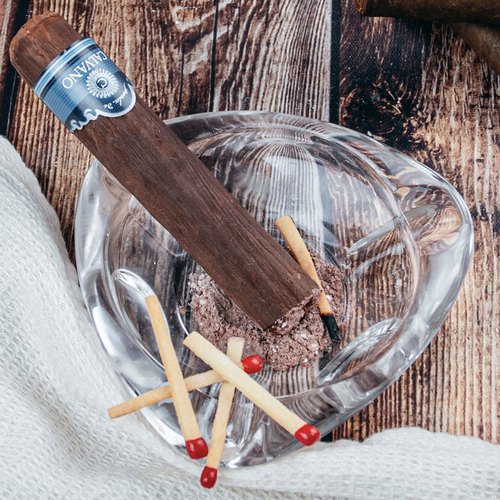 Chocolate Cigar
Chocolate Cigar! The perfect illusion 😋🍫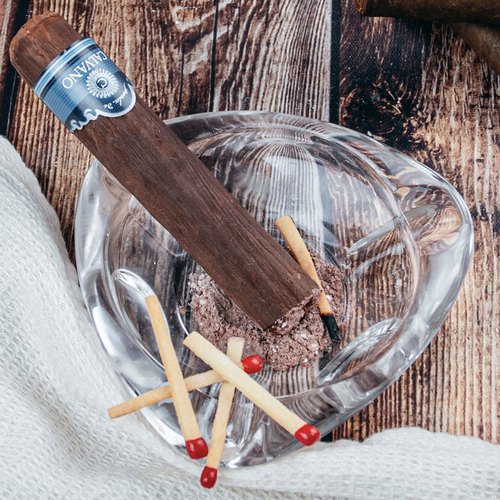 ---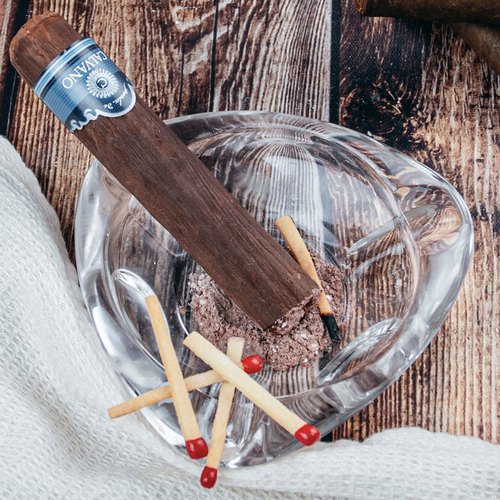 ---
Total time: 2 hours 10 minutes
Prep time: 35 minutes, Cook time: 35 minutes, Rest time: 1 hour
Ingredients for 3 people
13 oz of dark chocolate
3 tbsp of butter
2 egg
3 tbsp of sugar
4 tbsp of flour
2 tbsp of cocoa powder
1 cup of heavy cream
3 tbsp of whiskey
1 1/2 tbsp of maple syrup
1 pie dough
2 tbsp of powdered sugar
---
Tools
Skewers
Cling wrap
Pastry brush
Matches
Piping bag
Ashtray
---
Step 1/5
Melt 3½ oz of dark chocolate and the butter. Mix together and add the eggs, the sugar and the flour. Mix until you obtain a smooth batter. Pour the mixture into a cake tin and bake for 20 minutes at 350°F. Allow to cool then crumble the chocolate cake.
Step 2/5
Melt 3½ oz of dark chocolate. Stick a skewer in the cigar and wrap it in cling wrap. Cut off the excess cling wrap. Brush the cigar with the melted dark chocolate using a brush and sprinkle the cocoa powder. Remove the excess cocoa using a brush. Repeat the process to have 3 chocolate cigars. Place in the freezer.
Step 3/5
Heat the heavy cream, the whiskey and the maple syrup in a saucepan. Bring to the boil while stirring. Place the rest of the chocolate in a bowl and pour the hot cream mixture on top. Mix until smooth. Place in freezer for 1 hour.
Step 4/5
Arrange 3 matches on the pie dough. Cut out a strip of dough using the matches as a guide. Cut strips of dough the same size as the matches. Place them on a baking sheet covered with a baking mat and bake for 15 minutes at 320°F. Place the whiskey ganache in a piping bag.
Step 5/5
Unmold the chocolate cigar shells. Garnish them with the ganache, the chocolate cake and finish with a layer of ganache. Mix the powdered sugar and the rest of the cocoa to form the ashes. Sprinkle the end of the chocolate cigars with the cocoa and powdered sugar mixture. Pour a little cocoa ash into the bottom of the ashtray. Place the chocolate cigars and matches into the ashtray. Enjoy!