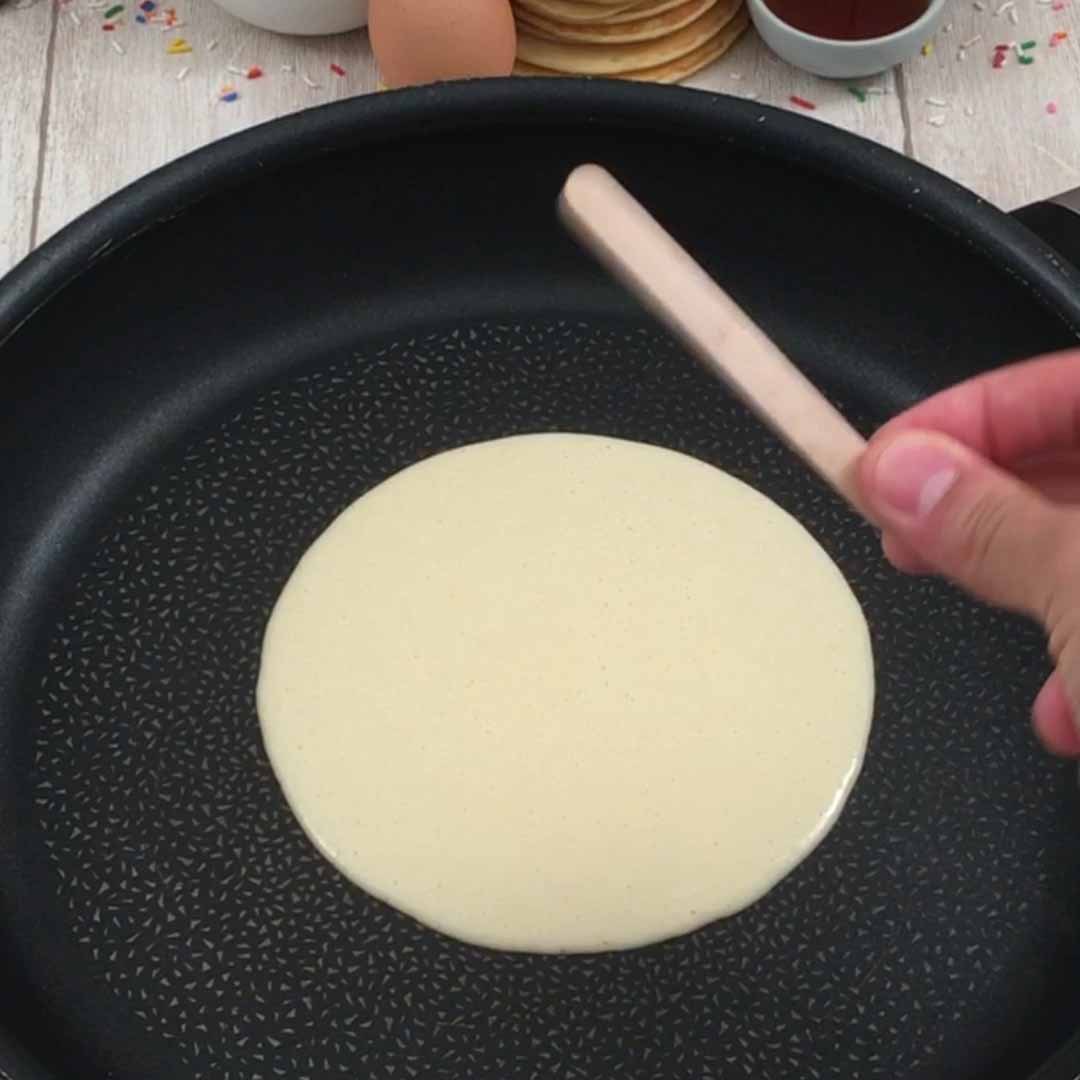 Pancake Dilly Bars
Bringing DQ home! 🥞🍦🍫
Made by you!
Ingredients
Pancake batter
1/2 cup maple syrup, plus more for drizzling
Vanilla ice cream
1 tbsp sugar
2 tbsp butter
1/2 cup heavy cream
Milk chocolate
Sprinkle
Tools
Popsicle sticks
Cookie sheet
Drying rack
1. Grease you non-stick pan and pour in pancake batter, place popsicle sicks in the pancakes, then flip once the bubbles on the surface start to pop. Once both sides are cooked, place a drying sheet on a cookie sheet and pour maple syrup over the pancakes. Chill for 10 minutes.
2. Using a serrated knife, slice a pint of ice cream into 1/2-inch thick slices. Place each of these ice cream discs on the pancakes, then remove the cardboard. Scoop out the center of the ice cream and place in the freezer.
3. Meanwhile, in a sauce pan cook 1 tbsp sugar with 1/2 cup maple syrup. Let boil and add 1 tbsp butter. Then remove from heat and add 1/2 cup heavy cream. Pour the caramel into the hole in the ice cream. Cover with a second pancake. Freeze until solid. Once solid, dip into melted milk chocolate. Roll the edge in sprinkles of your choice.
Similar recipes from Chefclub