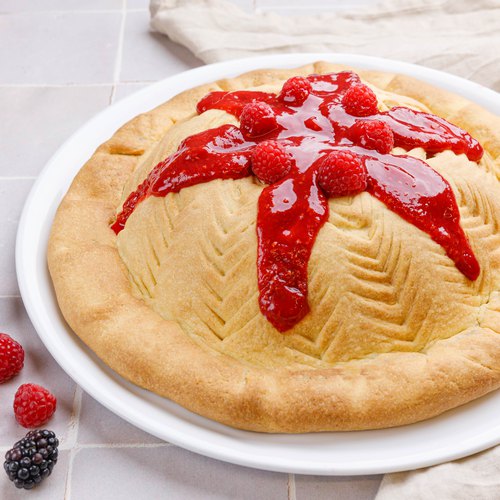 Inverted Fruit Pie
The surprise is inside 🍓🍒🥧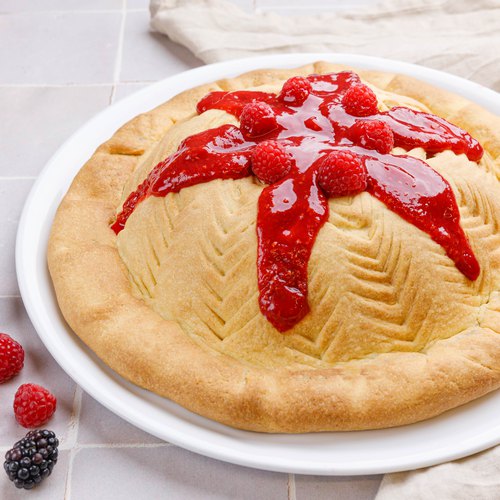 ---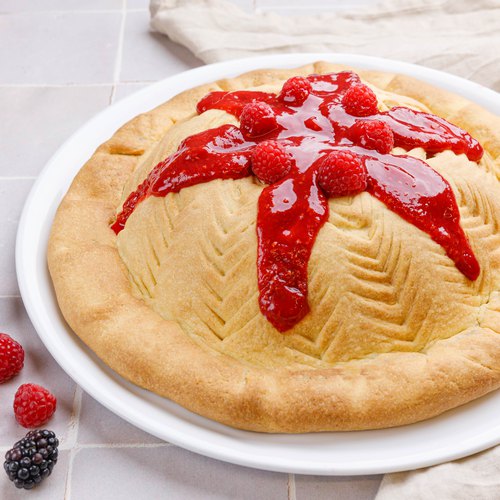 ---
Total time: 1 hour
Prep time: 1 hour
Ingredients for 6 people
1 cup of raspberries
11 oz of mascarpone cheese
1 1/4 cups of heavy cream
1/4 cup of powdered sugar
1 cup of blackberries
1 pint of chefclub vanilla ice cream
1 sheet of pie dough
17 squares chocolate
---
Tools
Water heater
Medium sized bowls, oven proof
Cling film
Electric mixer
Metal spatula
---
Step 1/4
Reduce the raspberries (save a handful of fresh raspberries for later) into a compote by boiling them in a water heater with 1/2 cup water or heating them in a sauce pan. Let chill for 20-30 minutes in the fridge.
Step 2/4
Mix the mascarpone, heavy cream, and powdered sugar with an electric mixer until you obtain a whipped cream. Line a large bowl with clingfilm and spread the whipped cream on top, lining the bowl. Add a small handful of blackberries and raspberries to the center, then pour 1 tbsp of the chilled raspberry coulis on top. Cut off a disc of ice cream, place it on top of the berries, and press down. Add more berries around the edges, then cover with the remaining whipped cream and place in the freezer for 1 hour.
Step 3/4
Meanwhile, take a bowl the same size as the other bowl (must be oven safe) and flip it upside down. Cover the bowl with a sheet of pie dough then make many small triangles down the edges of the dough using a spatuala or knife as seen in the video. Place chocolate squares around the pie dough that is around the edges of the bowl and fold the dough over the chocolates. Bake in the oven for 30 minutes at 350 °F.
Step 4/4
Remove the whipped cream bowl from the freezer and flip it upside down onto a serving plate. Remove the cling film and cover with the pie crust dome. Place 6 raspberries on top in a circle and pour the raspberry coulis in the center and let drip down the edges. Serve and enjoy!