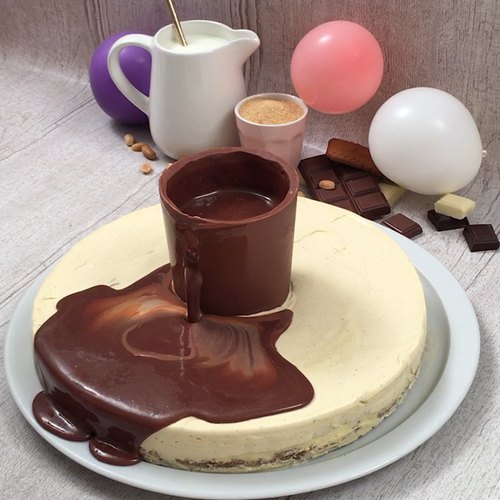 Hot & Cold Cake
Hot & Cold Cake! Ice cream cake like you've never seen before!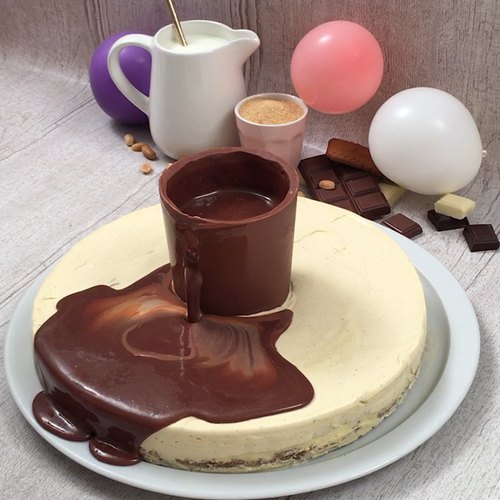 ---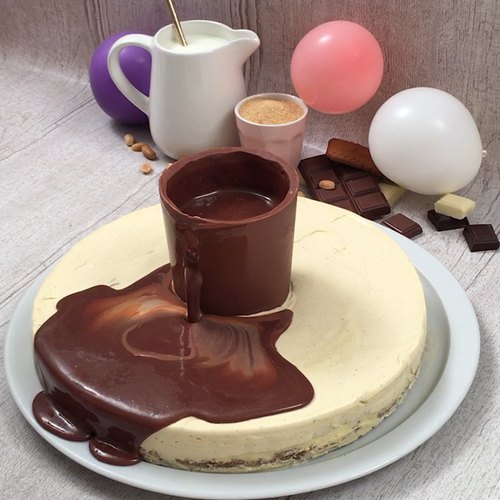 ---
Total time: 2 hours 20 minutes
Prep time: 10 minutes, Rest time: 2 hours 10 minutes
Ingredients for 8 people
5 cups of vanilla ice cream
19 1/2 oz of speculoos cookies
0.3 cup of butter
4 tbsp of peanuts
1 3/4 oz of dark chocolate
7 oz of milk chocolate
3 1/2 oz of white chocolate
3/4 cup of caramel sauce
---
Step 1/4
Unmold the pints of ice cream, keep the ice cream in the freezer and line the inside of one of the tubs of ice cream with 5.2 oz of melted milk chocolate. Place in the fridge for 20 minutes.
Step 2/4
Crumble the speculoos and mix them with the melted butter. Pour this mixture into the bottom of the springform pan and place in the fridge for 20 minutes. Remove from the fridge, spread 1 of the tubs of ice cream over the speculoos and hollow out the center. Pour the melted caramel into the hollow, add the peanuts on top then put back in the freezer for 1 hour 30 minutes.
Step 3/4
Once out of the freezer, spread the 2nd ice cream in the mold over the caramel then set aside in the freezer.
Step 4/4
Unmold the pint of chocolate ice cream and place it on the cake. Pour the melted dark chocolate, melted white chocolate and the rest of the melted milk chocolate into the pint. Let the chocolate pour over the iced cake, cut into pieces and enjoy!