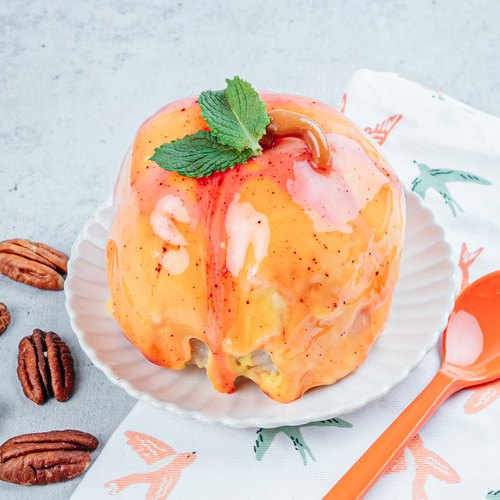 Peachy Keen Ice Cream
Peachy Keen Ice Cream! A new take on cobbler 😀😉🍑🍦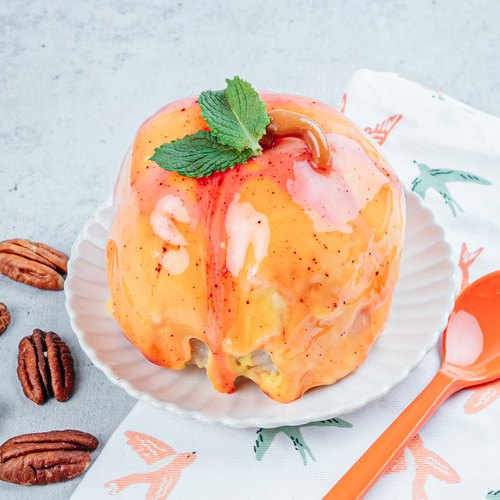 ---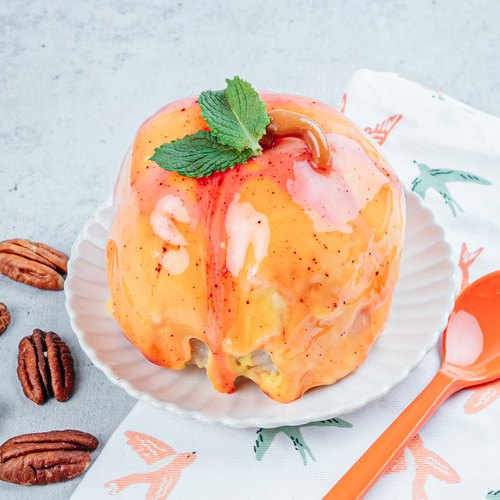 ---
Total time: 1 hour
Prep time: 1 hour
Ingredients for 4 people
4 peaches
4 tbsp of vanilla ice cream
4 tsp of caramel sauce
1 cup of flour
1 cup of water
1 egg
3 cups of white chocolate
1 cup of apricot jelly
Red food coloring
Yellow food coloring
1 cup of pecans
2 tbsp of brown sugar
Oil
1 angel food cake
1/2 cup of honey
---
Tools
Rolling pin or metal rod
Cling wrap
Skewers
---
Step 1/4
Take the peaches and remove the center using a knife. Add in the vanilla ice cream followed by the caramel sauce. Place in the rolled-out angel food cake slices to form a ball. Cover with plastic wrap and put in the freezer for 30 minutes.
Step 2/4
In a bowl mix the egg, flour, and water. Heat up the oil to 350°F. Dunk the peach into the batter and then fry for 3 minutes. Remove from heat and set aside.
Step 3/4
Heat the white chocolate in the microwave until just melted. Add a few drops of yellow food coloring to tint. Pour over the fried peach. Allow to set. Repeat the process with the apricot jelly and red food coloring.
Step 4/4
In a pan add the pecans, honey, and brown sugar. Cook until there is almost no liquid. Mold to create the seed of the peach using two forks. Place a piece of caramel to create the stem as well as a few mint leaves. Place the pecan seed in a halved peach. Serve and enjoy!