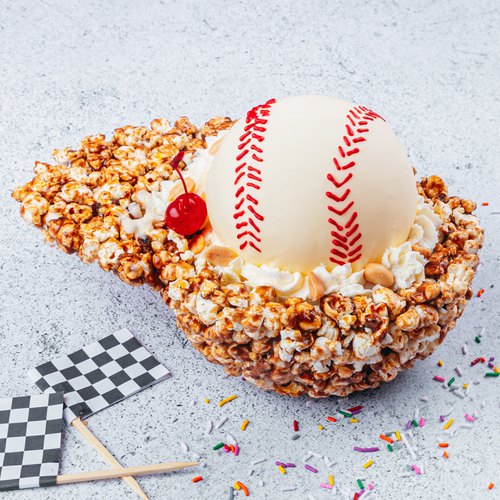 Cracker Jack Sundae
Cracker Jack Sundae! This dessert is a home run 🤩⚾🍨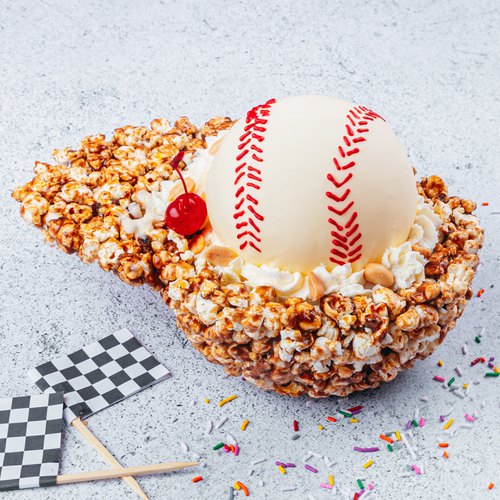 ---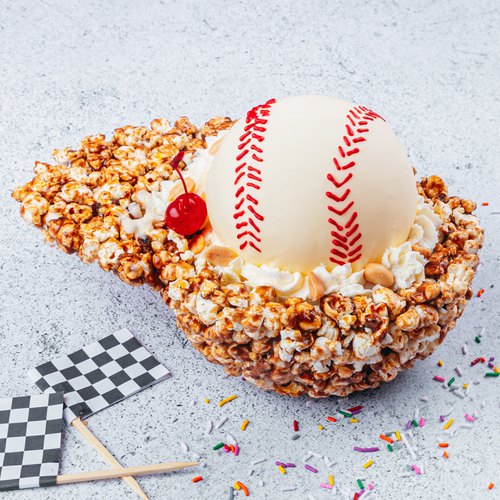 ---
Total time: 45 minutes
Prep time: 30 minutes, Cook time: 15 minutes
Ingredients for 4 people
Red food coloring
2 oz of white chocolate
1 cup of brown sugar
3 1/2 tbsp of butter
Coarse salt
4/5 cup of popcorn kernels
2 oz of peanuts
5 scoops of vanilla ice cream
---
Tools
Cling wrap
Baseball
---
Step 1/3
Cover the ball with cling wrap and dip it in melted white chocolate, followed by ice water. Mix some melted white chocolate with red food coloring and use it to make the seams. Set aside.
Step 2/3
Melt the brown sugar and make the caramel. Add butter and salt.
Step 3/3
In a large bowl, combine the popcorn with the peanuts and caramel. Mold onto in a baseball cap. Cover the inside with white chocolate and fill with ice cream. Place the ball on top and sprinkle with peanuts. Serve and enjoy!