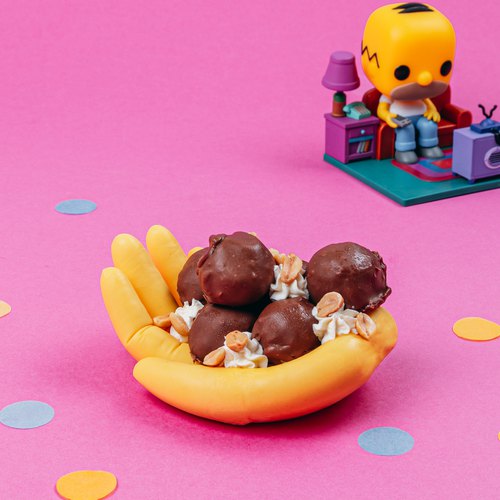 Frozen Butterfinger Bites
Frozen Butterfinger Bites! Go nuts for this creamy and crunchy treat 🤩🥜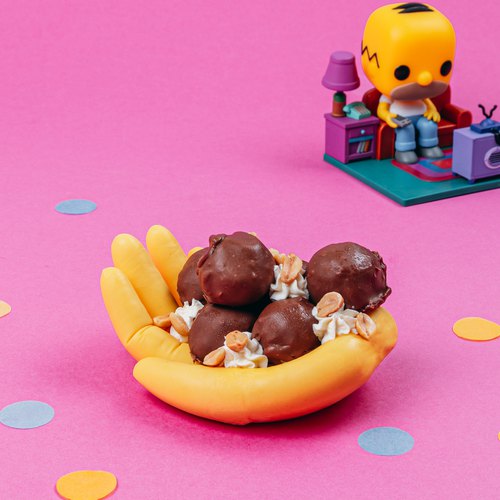 ---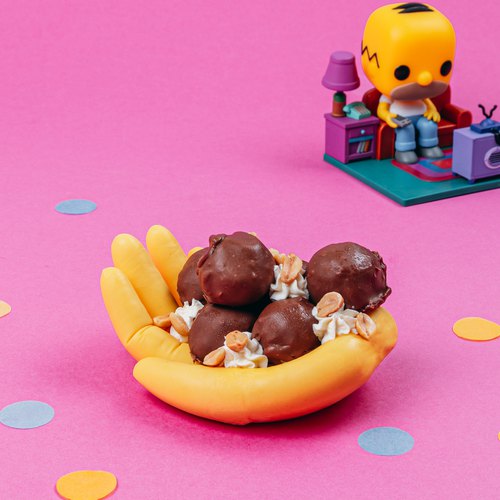 ---
Total time: 22 minutes
Prep time: 5 minutes, Cook time: 2 minutes, Rest time: 15 minutes
Ingredients for 3 people
7 oz of white chocolate
Yellow food coloring
4 butterfingers
1 pint of vanilla ice cream
7 oz of milk chocolate
Peanuts
Whipped cream
---
Tools
Disposable gloves
---
Step 1/3
Melt the white chocolate and add the food coloring. Pour it into the latex glove and put it in a bowl, hollowing out the center to get the desired shape. Allow to cool.
Step 2/3
Take the vanilla ice cream and place pieces of butterfinger in it. Using an ice cream scoop, hollow out and make small balls. Coat them with melted milk chocolate and mix with the rest of the butterfinger.
Step 3/3
Arrange the butterfinger bites in the chocolate hand. Decorate with peanuts and whipped cream. Serve and enjoy!