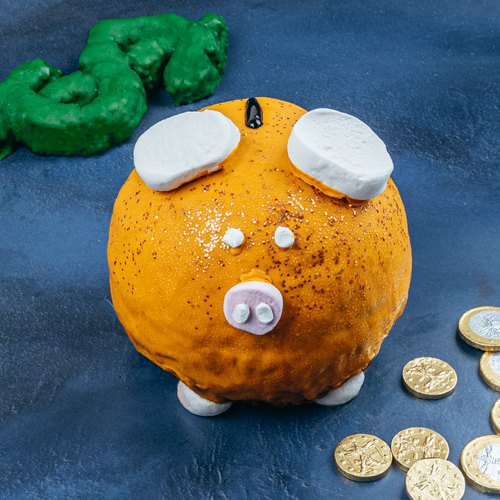 Piggy Bank Chocolate Cake
Piggy Bank Chocolate Cake! With dollar sign rice krispies treats 😁💰🐖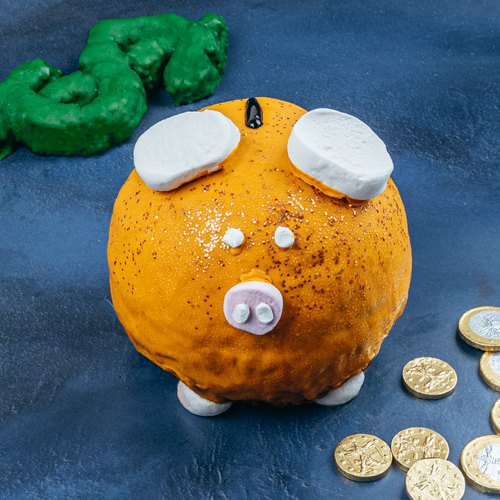 ---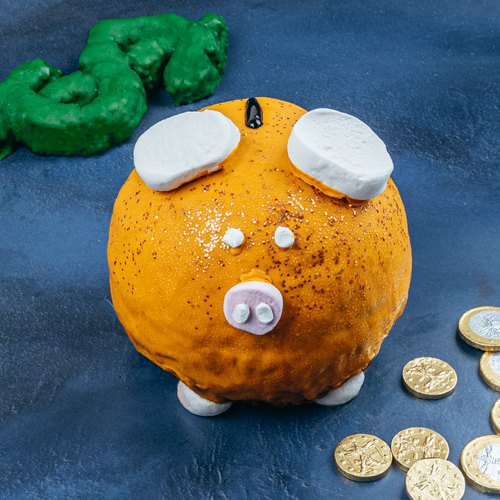 ---
Total time: 4 hours 10 minutes
Prep time: 10 minutes, Rest time: 4 hours
Ingredients for 6 people
6 rice krispies treats
4 cups of white chocolate
2 round chocolate cakes
4 cups of heavy cream
1 cup of cocoa powder
1 tsp of vanilla extract
Marshmallows
Edible gold food coloring
Green food coloring
---
Tools
Cling wrap
parchment paper
---
Step 1/4
Take the rice krispies treats and connect them into a long line. Spray the bottom of a muffin tin with non-stick spray. Form 2 S shapes and 2 straight lines. Allow to set for 5 minutes. Remove from tin and place on a baking sheet lined with parchment paper. Connect the pieces to create dollar signs.
Step 2/4
Mix the heavy cream, vanilla extract and cocoa powder together. Place cling wrap into two medium bowls. Add the chocolate mousse and insert the round chocolate cakes into each side. Use the rest of the chocolate mousse to spread on the top of 1 side. Place 1 bowl on top of the other and place in the freezer for 1½ hours.
Step 3/4
Separate the white chocolate in 2 bowls and melt in the microwave. Add the gold color to 1 and the green color to the other. Pour the green over the dollar signs. Place in the fridge for 5 minutes.
Step 4/4
Remove chocolate ball out of the freezer and pour the gold chocolate over. Decorate the pig with marshmallows for the eyes and ears. Serve with the dollar signs and enjoy!