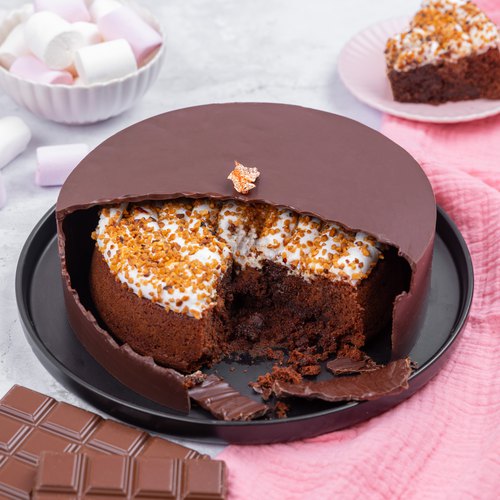 Chef's Kiss Chocolate Cake
Chef's Kiss Chocolate Cake! You deserve the best of the best 👨‍🍳🍫🎂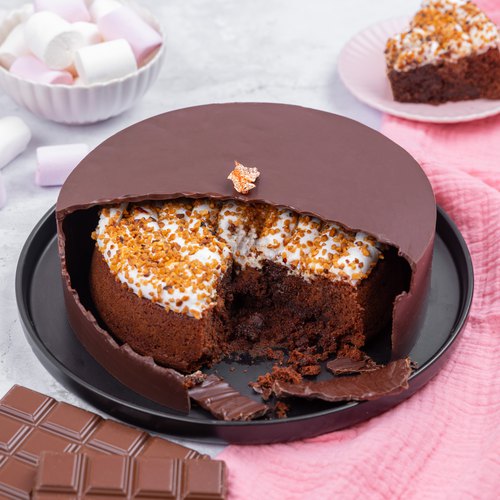 ---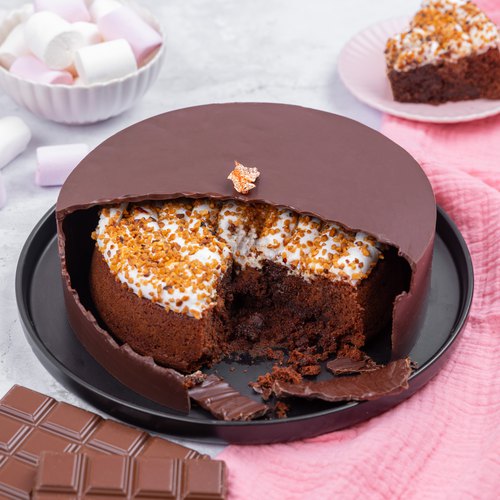 ---
Total time: 15 minutes
Prep time: 15 minutes
Ingredients for 6 people
14 oz of dark chocolate
1 bag of marshmallows
4 tbsp of hazelnut praline
4 oz of milk chocolate
4 oz of white chocolate
---
Tools
Cake ring
Piping bag
---
Step 1/4
Melt the dark chocolate and pour it around the edges of a cake ring. Place the circle on a baking sheet, pour the rest of the melted chocolate inside, covering the entire surface, then set aside in the fridge.
Step 2/4
Gently unmold the chocolate circle. Heat the edge of a pie pan, and place it on the chocolate box to melt it and create an opening.
Step 3/4
Melt the marshmallows in the microwave and place them in a piping bag. Pipe lines of marshmallows on a baking sheet, sprinkle with praline and remove the excess.
Step 4/4
Break the white chocolate and milk chocolate into pieces. Pace them on top of the cake. Place the marshmallows in a spiral on top, cover the cake with the chocolate box and enjoy!