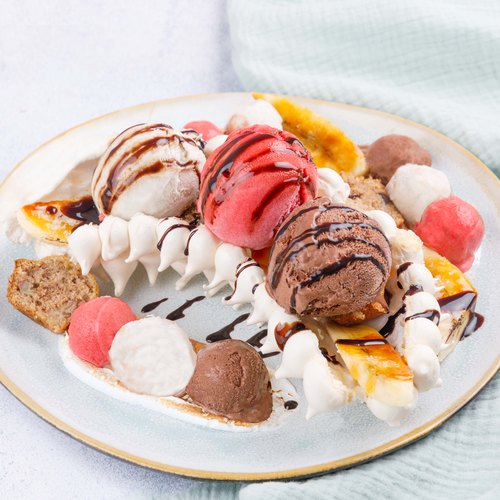 Delightful Banana Mini Muffins
Delightful Banana Mini Muffins! Muffin' compare to this sweet recipe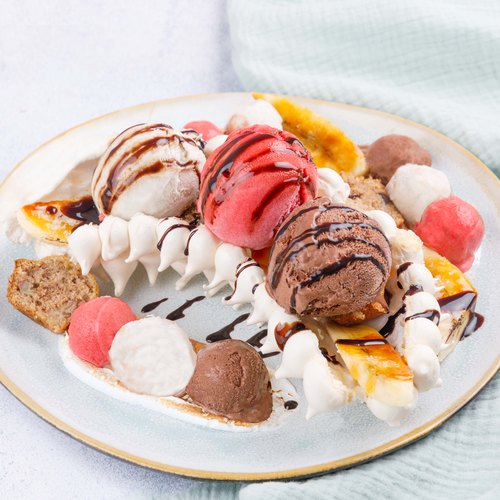 ---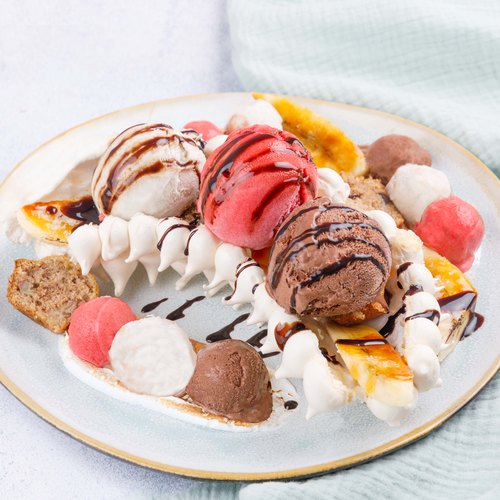 ---
Total time: 1 hour 25 minutes
Prep time: 10 minutes, Cook time: 1 hour 15 minutes
Ingredients for 3 people
Bananas
Meringue
Cake batter
Chocolate chips
Sugar
Ice cream
Chocolate syrup
---
Tools
Blowtorch
Piping bag
Mini muffin tray
---
Step 1/4
To begin, use a piping bag to place dollops of meringue on one side of the banana, repeating the process three times. Bake the bananas at 200°F for one hour. Next, pipe some meringue on a plate for decoration and toast it with a blowtorch. Remove the meringue shells from the bananas and set them aside.
Step 2/4
Combine the cooked bananas, cake batter, and chocolate chips in a mixing bowl and blend until all the ingredients are fully incorporated. Next, use a piping bag to fill mini muffin pans with the batter and bake them at 350°F for 10-15 minutes.
Step 3/4
Slice the bananas thinly and sprinkle them with sugar, then use a torch to caramelize them.
Step 4/4
Put the caramelized bananas, muffins, and scoops of ice cream into the meringue shell. Finally, drizzle the dish with chocolate syrup and enjoy!