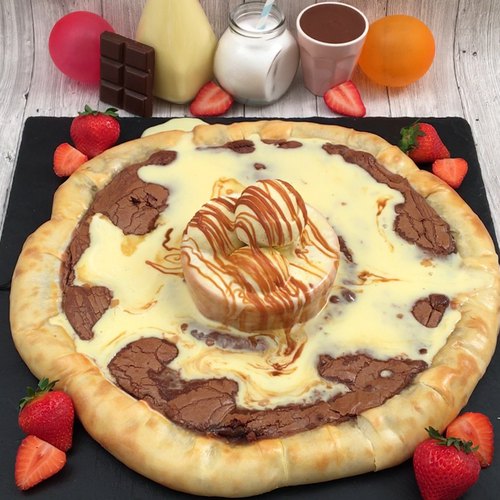 Chocolate, Banana, Ice Cream Pizza
A real work of art.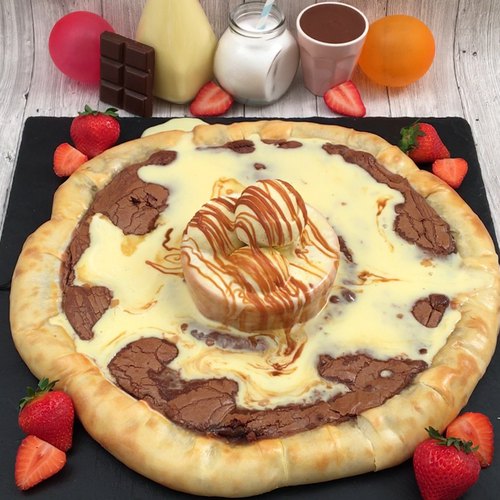 ---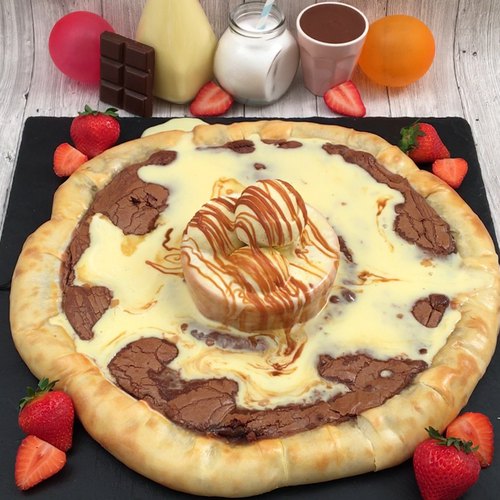 ---
Ingredients for 6 people
1 pizza dough
5 bananas
1 2/3 cups of flour
4 eggs
8 tbsp of sugar
1/2 cup of melted butter
8 4/5 oz of milk chocolate
5 scoops of vanilla ice cream
custard
caramel sauce
---
Tools
Ramekin
Sheet pan
Parchment paper
---
Step 1/3
On a parchment-lined baking sheet, place the ramekin, then cover with pizza dough and press. Place the bananas in a circle around the edge of the pizza dough. Wrap the bananas in the dough around the edge.
Step 2/3
Mix the flour, eggs, sugar, melted butter, and milk chocolate together. Then pour into the pizza dough around the ramekin. Bake for 25 minutes at 350 °F.
Step 3/3
Remove from the oven and fill the pizza dough ramekin with custard, then add the scoops of vanilla ice cream on top. Cover with caramel sauce and serve.