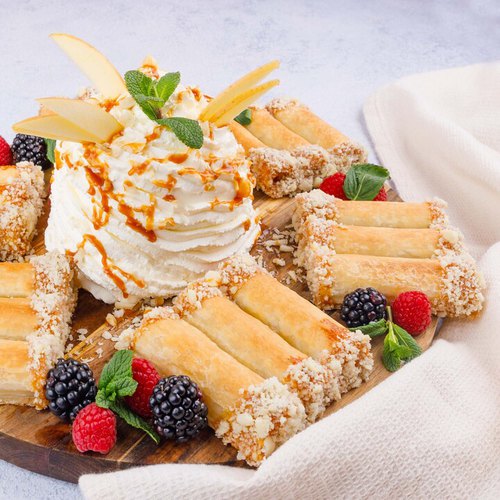 Ice Cream & Apple Hand Pies
Ice Cream & Apple Hand Pies! You are going to want to scoop up this dessert 😘🍨🥧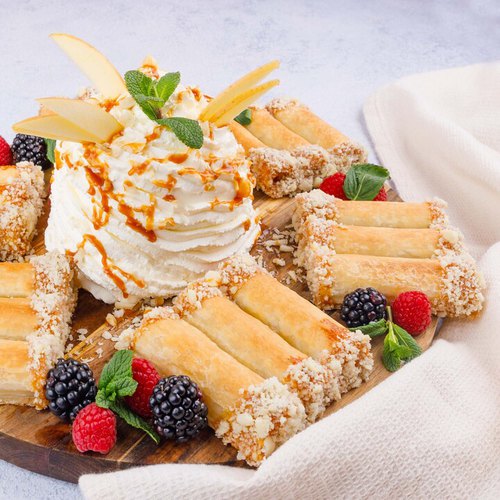 ---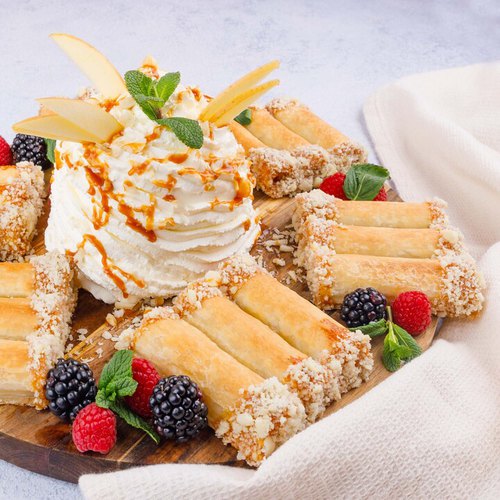 ---
Total time: 45 minutes
Prep time: 25 minutes, Cook time: 20 minutes
Ingredients for 6 people
2 puff pastry
0.4 cup of applesauce
3 tbsp of macadamia nuts
2 tbsp of caramel sauce
Chefclub vanilla ice cream
0.4 cup of whipped cream
---
Step 1/3
On a baking sheet place a sheet of puff pastry. Create lines in the dough. Add the caramel sauce, chopped macadamia and applesauce. Close with another puff pastry sheet on top. Bake for 20 mins at 350°F.
Step 2/3
Cut into 6 hand pies. Dip in the caramel sauce and macadamia nuts.
Step 3/3
Take the tub of Chefclub vanilla ice cream and dip in a bowl of hot water. Unmold on a plate. Cover with whipped cream and caramel sauce. Sprinkle with macadamia nuts. Serve with the hand pies. Enjoy!