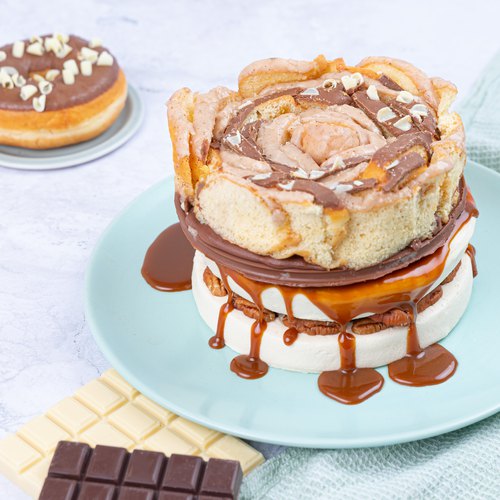 Ice Cream Donut Cake
Ice Cream Donut Cake! Pecans, chocolate, caramel... oh my 🍫🍨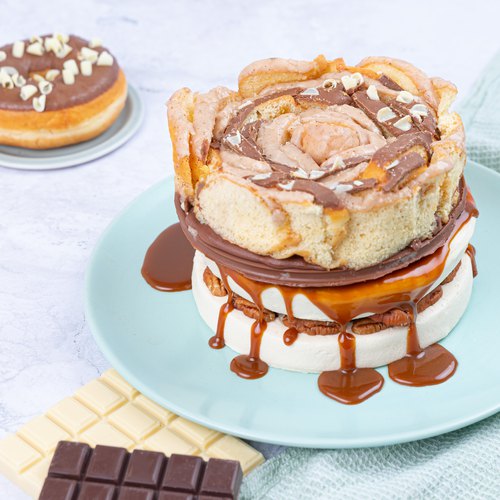 ---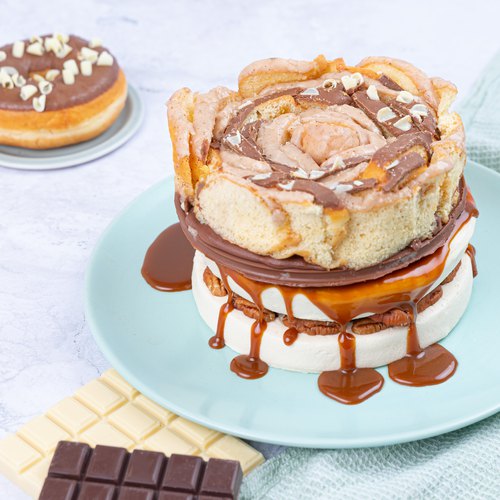 ---
Total time: 1 hour 15 minutes
Prep time: 15 minutes, Rest time: 1 hour
Ingredients for 3 people
4 donuts
1 cup of pecans
1 cup of caramel sauce
1 pint of vanilla ice cream
---
Step 1/3
Thinly slice the donuts. Spread the slices half way overlapping and then roll them up into a rose shape. Melt the chocolate and pour it in the base of a springform pan. Place the donut rose in the pan and allow to set.
Step 2/3
Take another springform pan that is the same size and scoop your favorite ice cream to coat the bottom. Sprinkle with pecans and add another layer of ice cream on top. Freeze to set.
Step 3/3
Unmold the donut rose and ice cream cake. Pour caramel sauce over the ice cream and place the donut rose on top. Serve and enjoy!