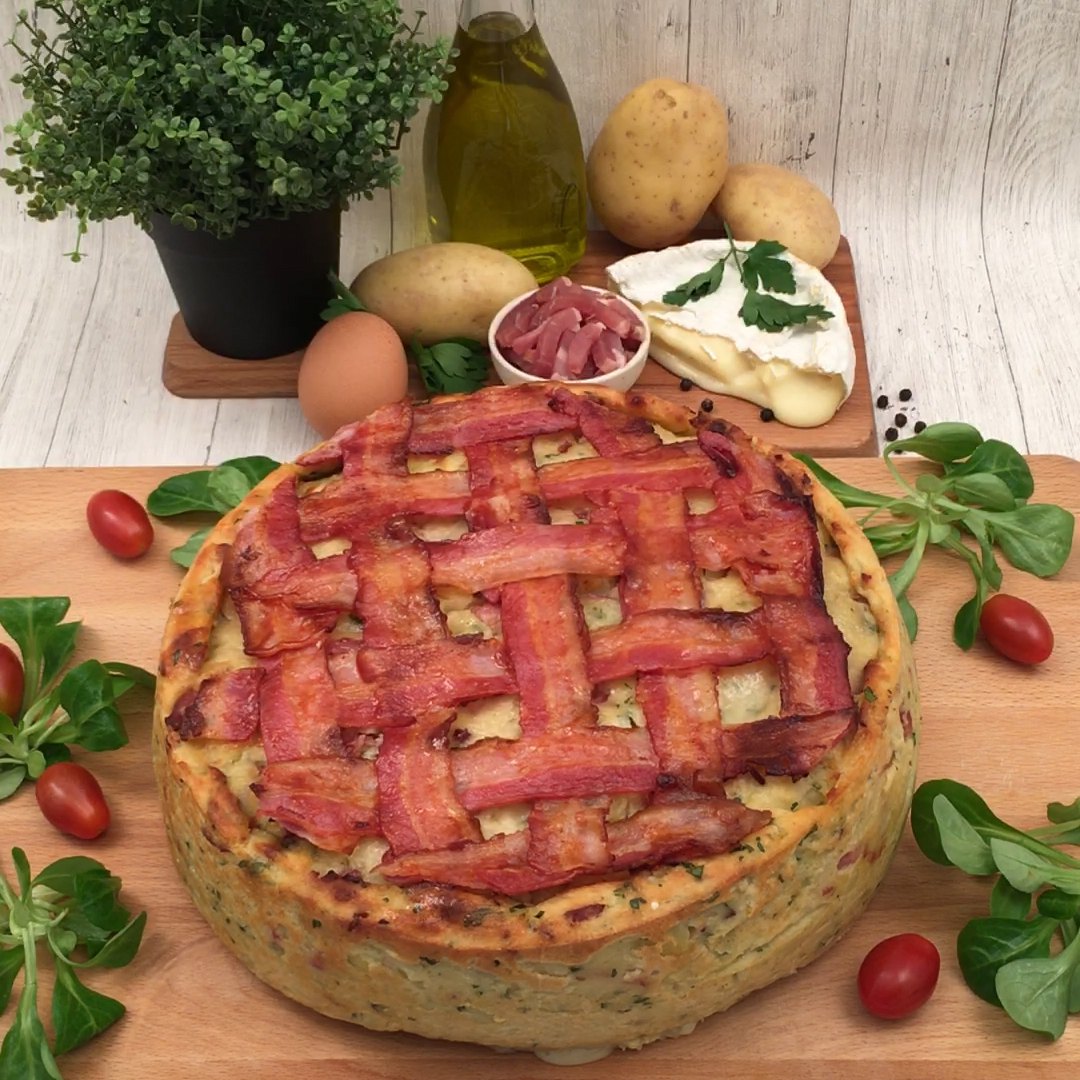 Mashed Potato Cake
Dreams do come true.
---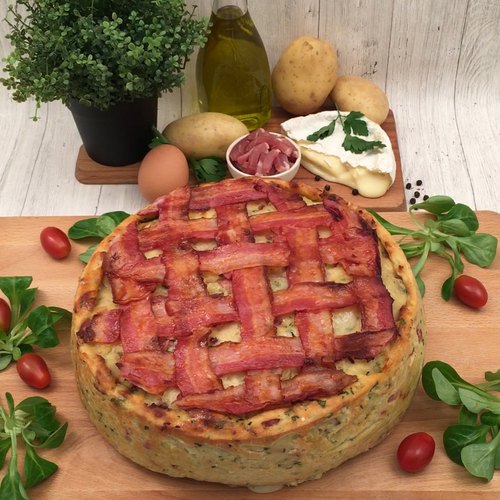 ---
Total time: 30 minutes
Ingredients for 6 people
1 lb of potatoes
3/4 cup flour
3 eggs
3/4 cup diced bacon
3 1/2 tbsp butter
1 wheel of camembert cheese
8 slices of bacon
Parsley
Salt & pepper
---
Tools
1 springform pan
---
Step 1/3
Cook and mash potatoes in a large bowl. Add flour, eggs, diced bacon, butter, parsley, salt, and pepper. Mix until well combined.
Step 2/3
In a greased springform pan, layer in half the mashed potatoes. Place a wheel of camembert cheese in the center. Layer on the rest of the mashed potatoes. Weave the bacon sliced on the top of the mashed potatoes, and using a spoon, push the ends of the bacon slices into the potatoes making a boarder. Bake at 360 °F for 25 minutes.
Step 3/3
Remove springform pan, and serve while warm.