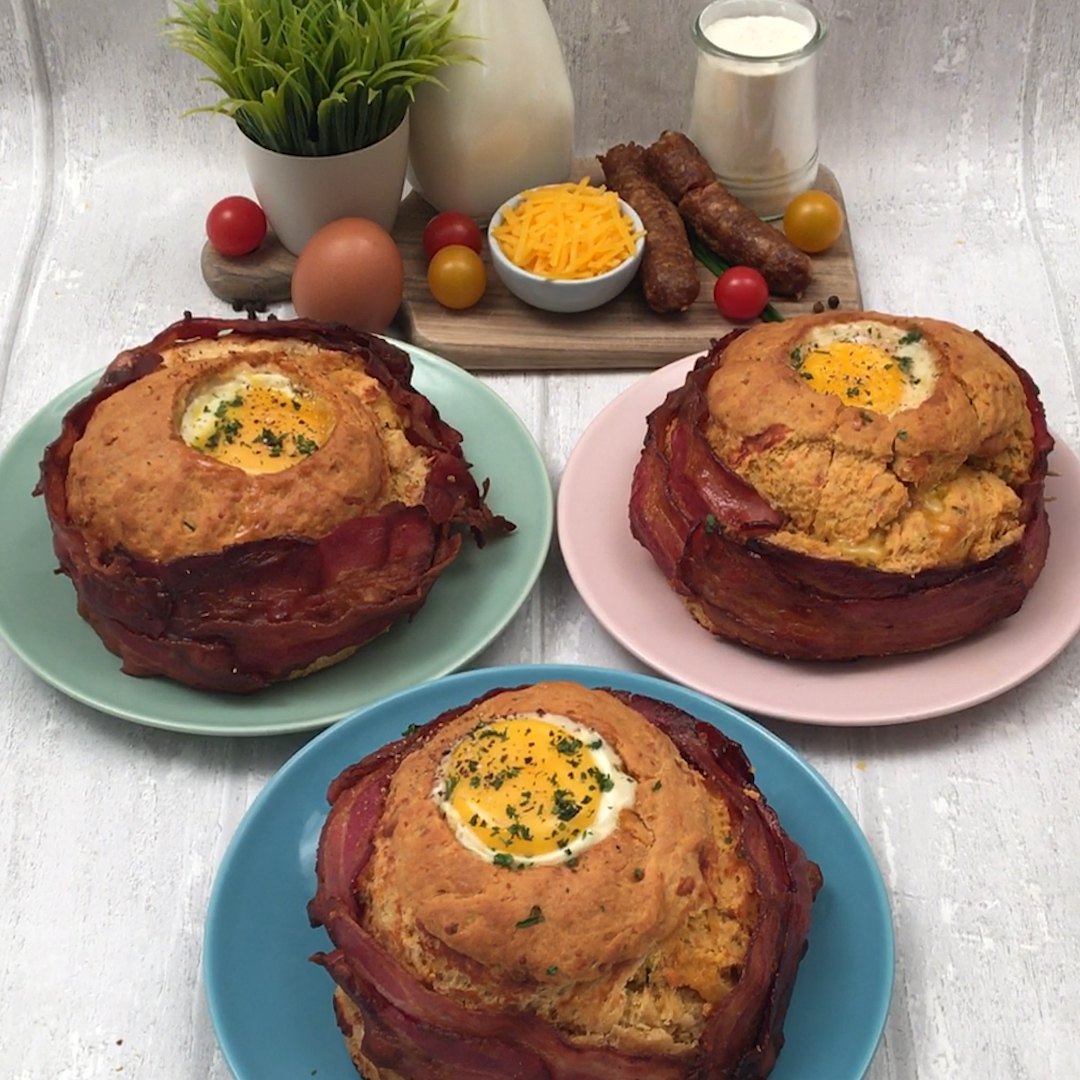 Gravy Filled Biscuits
Is this your kind of on-the-go breakfast? 💕🍳
Made by you!
Ingredients
8 cups flour
2 tbsp baking powder
1 1/2 tbsp salt
3 tbsp paprika
1 1/2 tbsp baking soda
1 1/2 cup butter, frozen
1 cup cheddar, grated
Chives, to taste
3 cups buttermilk
12 bacon slices
3 cups sausage gravy
3 eggs
1. Mix dry ingredients in a large bowl. Then grate frozen butter into dry mix, once combined. Add cheddar cheese and buttermilk, mix until just combined then turn out onto a floured surface and knead until soft. Fold and roll, 6 times (this will make a fluffy biscuit) then cut into 3 equal parts and form into large disks. Roll the edges of each disk in bacon slices (4 each) and bake for 10 minutes at 450 °F then lower the heat to 400 °F and bake for 10 more minutes.
2. Using a shot glass, cut the center out of the biscuits and fill with your favorite sausage gravy. Place an egg on top and broil until egg is cooked. Slice upon and enjoy.
Similar recipes from Chefclub