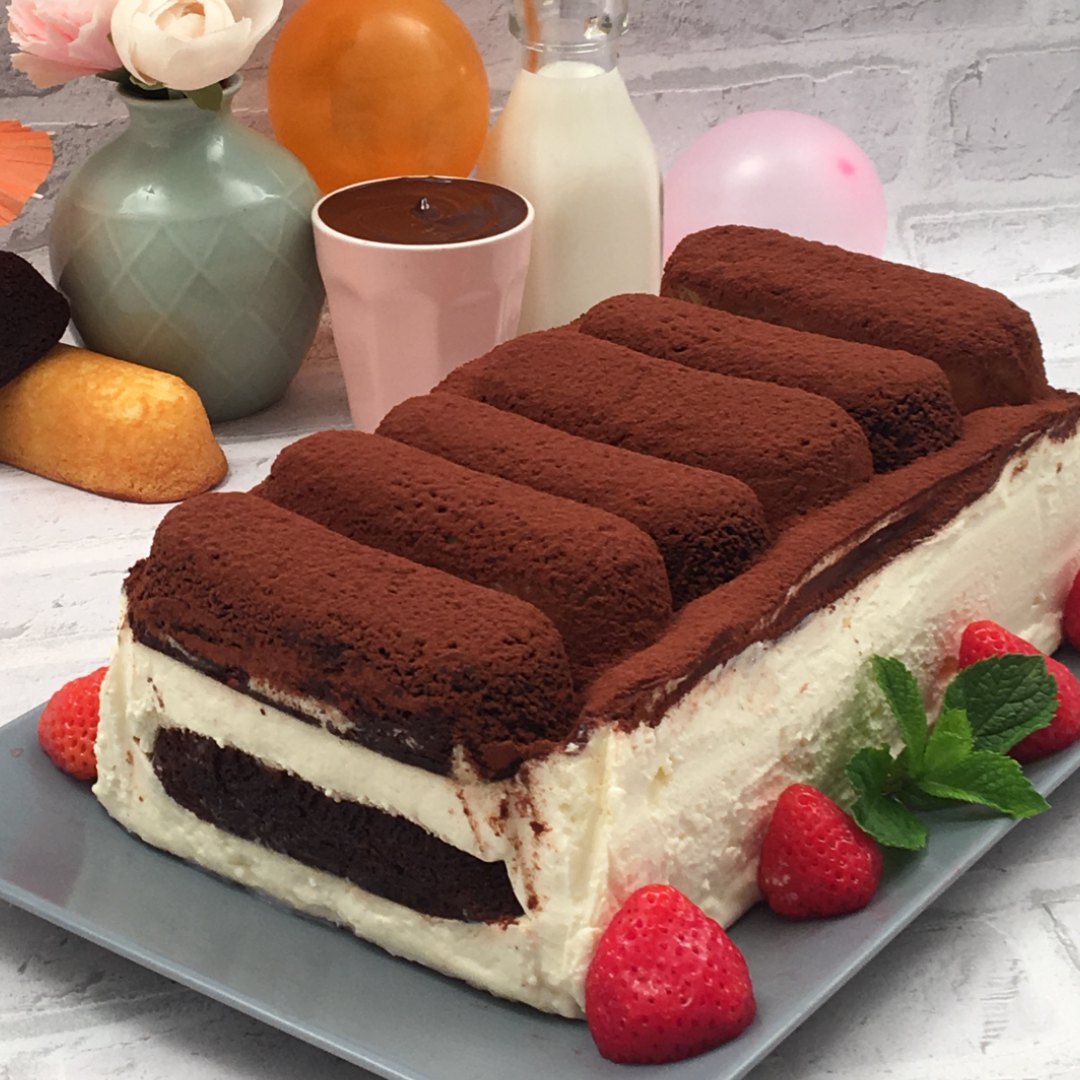 Twinkimisu
Elevated nostalgia! 💕🍫💕
Total time: 30 minutes
Ingredients for 8 people
12 Twinkies
2 cups mascarpone cheese
2/3 cup powdered sugar
2 cups heavy whipping cream
2 tsp vanilla extract
2 cups coffee
Cocoa powder
---
Step 1/3
Remove Twinkies from box, unwrap and set aside. Line box with plastic wrap. Beat heavy whipping cream with powdered sugar until stiff peaks from, fold in mascarpone and vanilla extract.
Step 2/3
Place once layer of cream in the plastic-lined box, then dip the Twinkies into the coffee, quickly, placing one row on top of the cream. Repeat 3 times (with layers of cream and Twinkies). Place in the fridge for 1 hour up to overnight.
Step 3/3
Flip box over, remove plastic wrap and dust with cocoa powder, then slice and serve.