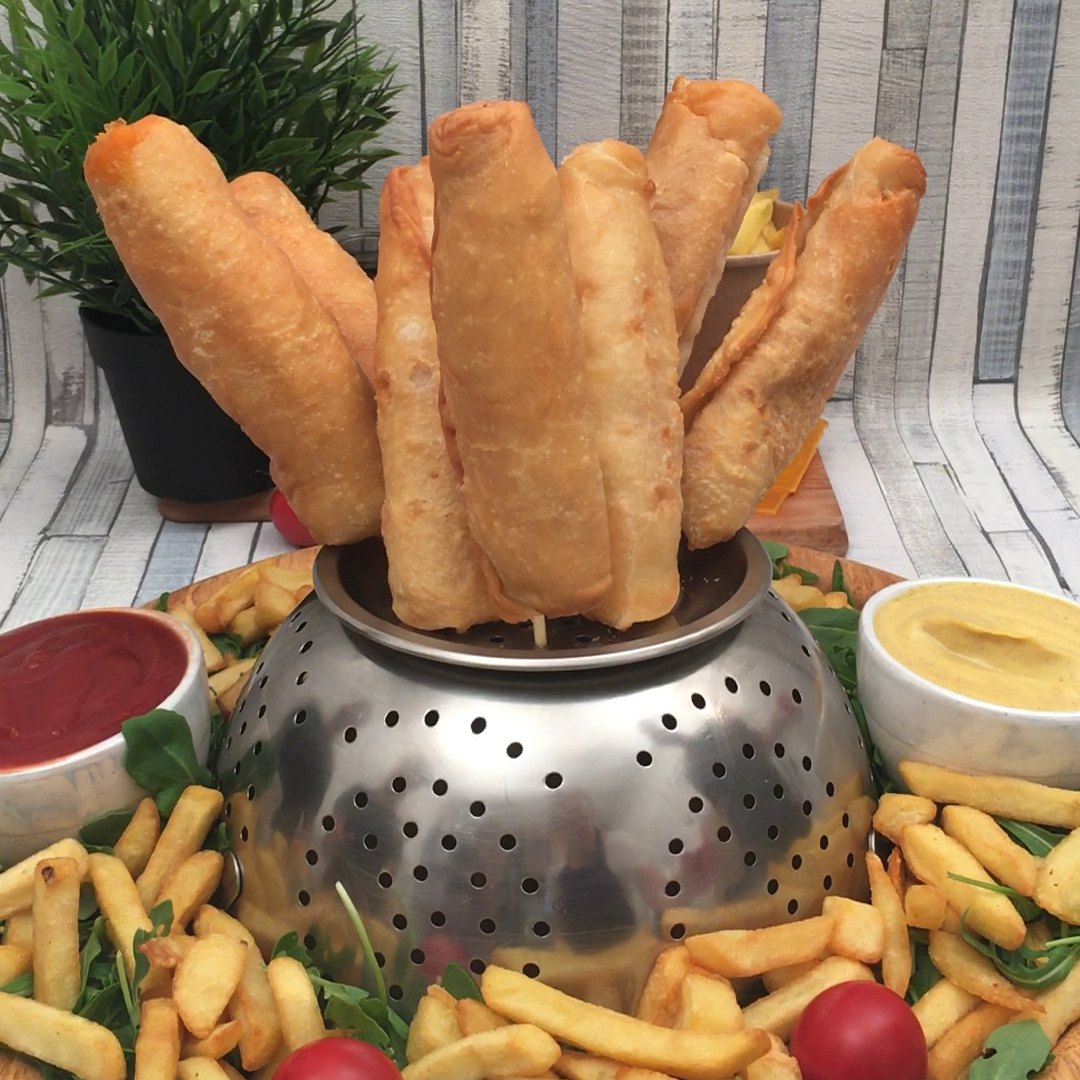 Cheesy, Easy Corn Dog Hack
Fry your heart out! 🍟🌭😍
Made by you!
Ingredients
6 hot dogs
French fries, frozen
6 slices cheddar
1 Pizza dough
Hot oil
Potatoes, cut into rectangles
Tools
Paper clip
6 skewers
1 strainer
1. Using a paper clip, bent to remove the inner part, scoop out the center of the hot dogs. Fill the center with frozen French fries and recover with the piece of hot dog. Roll each hot dog in a slice of cheese, and then roll in pizza dough. Stick a skewer through the hot dogs and place the skewers, stick up, in a large glass.
2. Place a strainer over the skewers, allowing the skewers to go through the holes of the strainer. Then, stick a piece of potato on top of each skewer to keep them in place. Place the strainer and dangling hot dogs into hot oil so the hot dogs are fully submerged. Fry until golden. Turn strainer upside down, place on a serving plate, and enjoy!
3. Want to make the Crepe Cakes? Search "Chocolate Pancakes" to find the recipe :)
Similar recipes from Chefclub