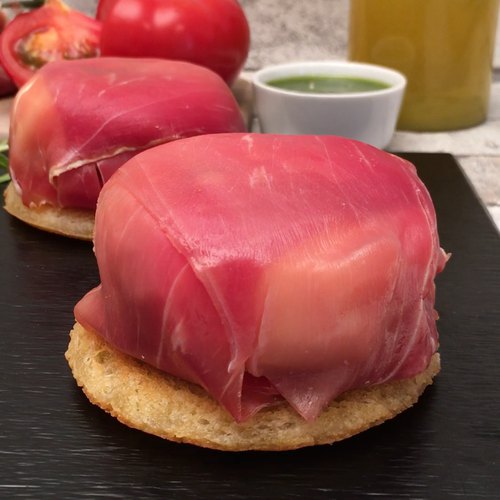 Mozzarella Dome
We've hidden Italy inside. Unwrap and enjoy :)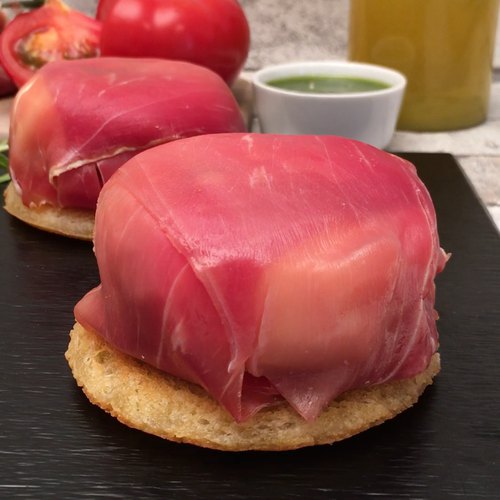 ---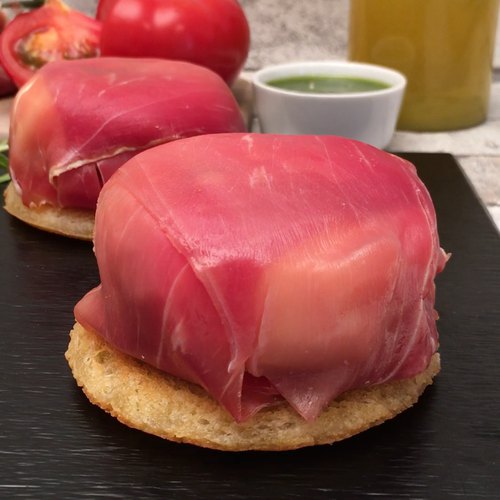 ---
Total time: 8 minutes
Prep time: 8 minutes
Ingredients for 4 people
4 slices of sandwich bread
8 slices of prosciutto
4 mozzarella balls
1 tomato
pesto
---
Tools
Small bowls
---
Step 1/3
Use the small bowls to cut out a circle from each bread slice. Brush the discs with olive oil, sprinkle with pepper, and brown them in the pan.
Step 2/3
Line each bowl with 2 slices of prosciutto, letting the excess hang over the sides. Place 1 ball of mozzarella cheese in the center or each bowl. Cut open the top of the mozzarella, hollow it out, pour pesto inside, and close the ball.
Step 3/3
Place 1 tomato slice on top of each mozzarella ball and fold the prosciutto slices over it. Cover with the bread disks, turn over, and remove the bowl. Enjoy!