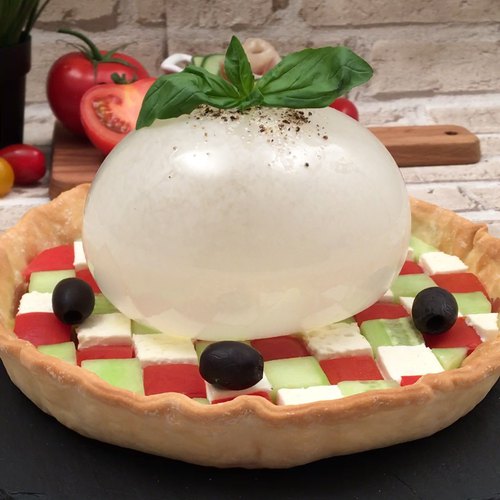 Greek Salad Pie
When you can have salad and pie, you know you're living your best life.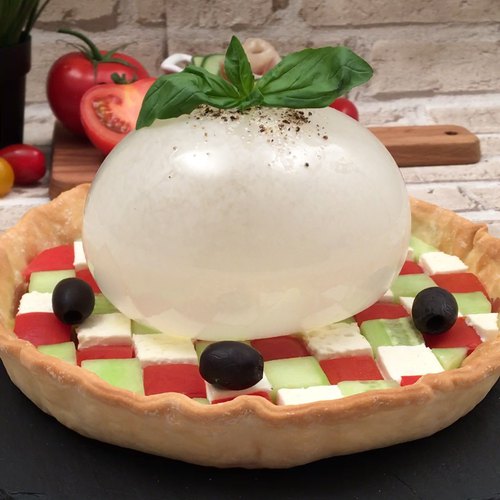 ---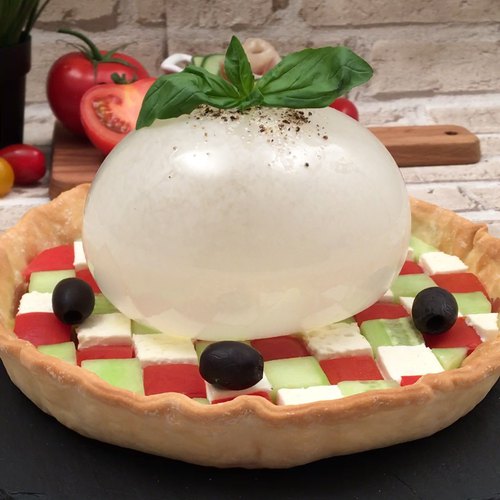 ---
Ingredients for 4 people
1 pizza dough
5 slices of prosciutto
2 cucumbers
4 tomatoes
7 oz of feta cheese
1 ball fresh mozzarella
basil
salt & pepper
olive oil
---
Tools
Pie pan
Straw
---
Step 1/4
Lay the pizza dough in the pie dish, prick it with a fork, and bake for 10 minutes at 180 °C. Lay the slices of prosciutto on the bottom of the cooked dough.
Step 2/4
Cube the cucumbers, tomatoes, and feta cheese to the same size and arrange them on top of the ham, alternating until the pie is completely covered.
Step 3/4
Cut the mozzarella ball in half and place half in hot water. Kneed it until its a soft dough and wrap around one end of the straw. Blow gently through the straw to make a mozzarella bubble.
Step 4/4
Place the bubble on the pie, drizzle with olive oil, season with salt and pepper. Add black olives around it and a basil leaf on top, puncture the bubble, and enjoy!