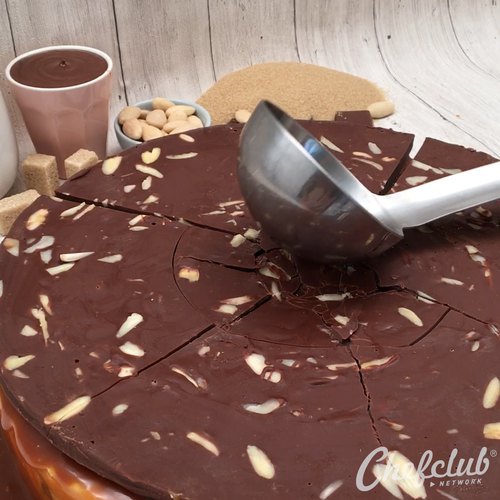 Crack Cream Cake
A cake worthy of breaking!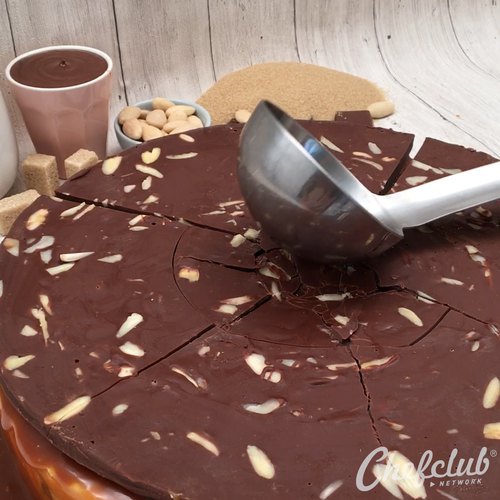 ---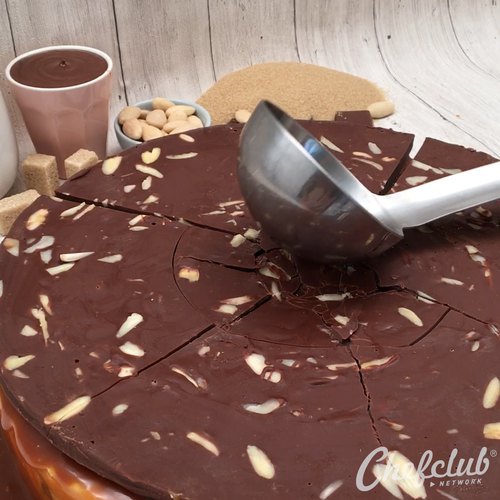 ---
Ingredients for 6 people
1 cup of milk chocolate
4 oz of almonds, crushed
4 1/3 cups of heavy whipping cream
1/3 cup of condensed milk
2 vanilla beans
6 almond magnum ice cream bars
4 oz of salted caramel sauce
---
Tools
Springform pan, 9-inches
Plastic wrap
Hand mixer
---
Step 1/3
Remove the bottom of the springform pan and replace it with plastic wrap. Pour the melted milk chocolate into the springform pan and sprinkle the almonds on the chocolate. Refrigerate for 1 hour. Remove the chocolate disc from the mold and snap the pan bottom back into place.
Step 2/3
Mix the heavy whipping cream, the condensed milk and the grated vanilla beans and beat them using the hand mixer until whipped cream forms. Spread half of the whipped cream in the springform pan. Remove the wooden sticks from the ice cream bars, then arrange the bars on top of the whipped cream. Cover using the rest of the whipped cream. Freeze for 3 hours.
Step 3/3
When ready to serve, remove the cake from the springform pan and pour the salted caramel sauce over the top. Place the chocolate disc on top, break it, then enjoy.