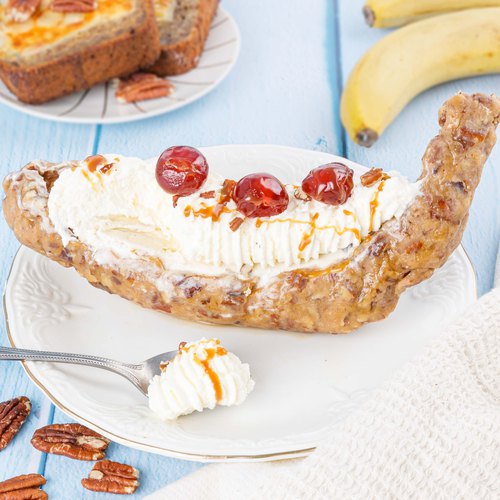 Banana Bread French Toast
Banana Bread French Toast! A recipe to keep you nice & toasty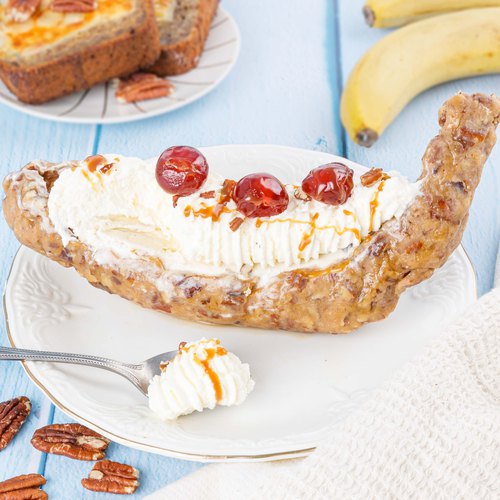 ---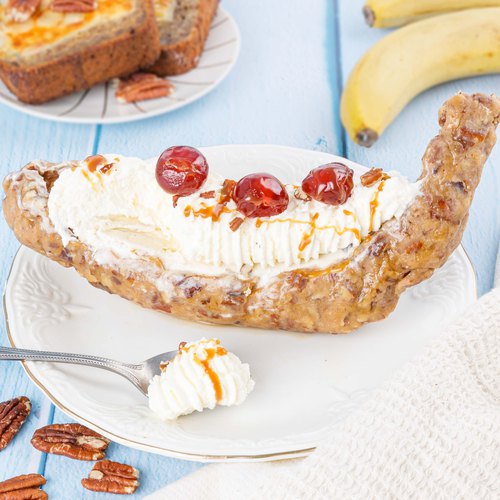 ---
Total time: 40 minutes
Prep time: 15 minutes, Cook time: 25 minutes
Ingredients for 4 people
Banana bread
Greek yogurt
Egg
Maple syrup
Sliced almonds
French toast liquid
Banana
Whipped cream
Caramel
Pecans
Cherries
Chocolate chips
---
Tools
parchment paper
---
Step 1/3
Combine Greek yogurt, egg, and maple syrup in a mixing bowl. Cut several slices of banana bread, and then add the yogurt mixture and almond slices on top of each slice. Cook the banana bread in an air-fryer until it is fully cooked.
Step 2/3
Take the leftover banana bread slices and soak them in a mixture of French toast. Then, toast the slices in a pan until they turn golden brown.
Step 3/3
Start by melting caramel and combining it with pecans. Then, roll out the mixture between two sheets of parchment paper and shape it around a banana. Let the caramel harden around the banana. Next, place the banana inside the caramel shell and top it with whipped cream and cherries. Lastly, drizzle some maple syrup over the banana bread slices. Enjoy!