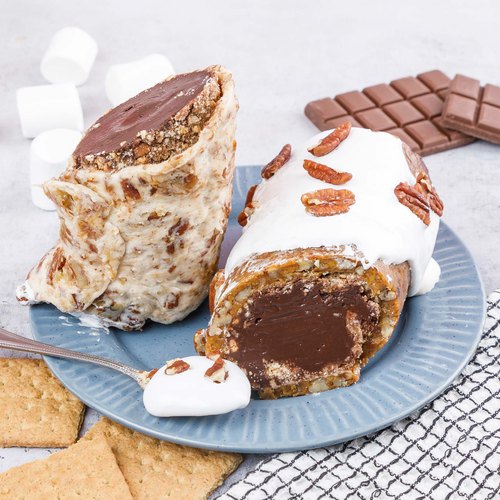 Fudging Best S'mores Roll
Fudging Best S'mores Roll! Sweet and nutty all at the same time🤩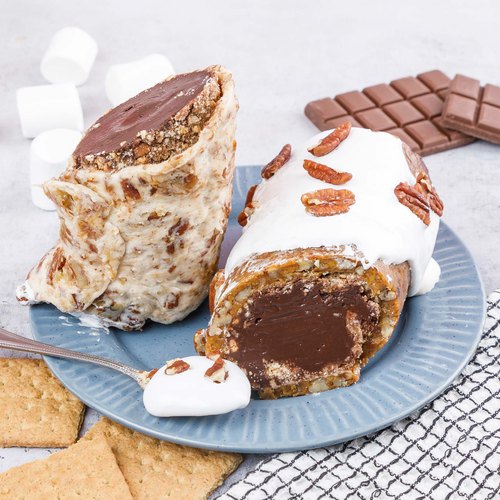 ---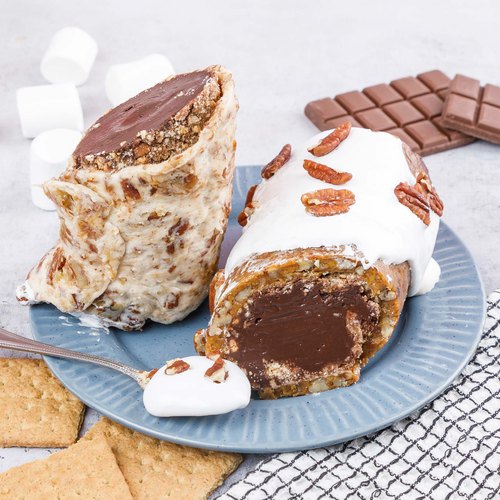 ---
Total time: 15 minutes
Prep time: 5 minutes, Cook time: 10 minutes
Ingredients for 4 people
Melted butter
1 bag of marshmallows
Pecans
Fudge
Ice water
Melted milk chocolate
1 package of graham crackers
Fluff
---
Tools
parchment paper
Tin cans
---
Step 1/3
On a grill add the marshmallows and butter. Allow to melt and add the pecans. Mix and allow to caramelize. Remove from heat and spread on a parchment paper lined baking sheet. Reserve.
Step 2/3
Take 3 cans and cut off the tops. Melt the fudge in the microwave and pour in the cans. Place the cans in ice water in order to set. Remove the fudge from the cans and coat with melted chocolate followed by crushed graham crackers.
Step 3/3
Take 1 of the 3 fudge rolls and roll the pecan-marshmallow around it. Coat the top of the other 2 fudge rolls with marshmallow spread. Place the fudge rolls on a plate and sprinkle with pecans. Enjoy!