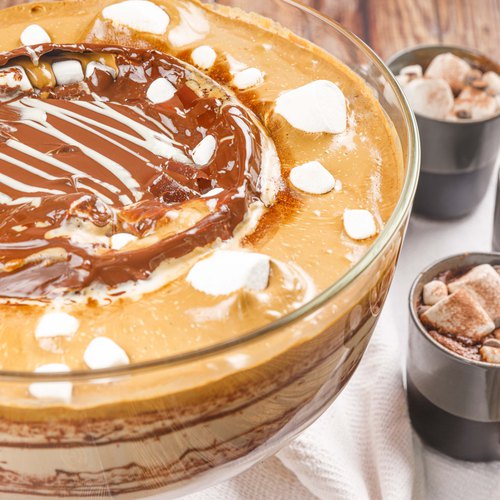 Da Bomb Chocolate Eggnog
Da Bomb Chocolate Eggnog! Brace yourself for another delicious recipe 😆💣🍫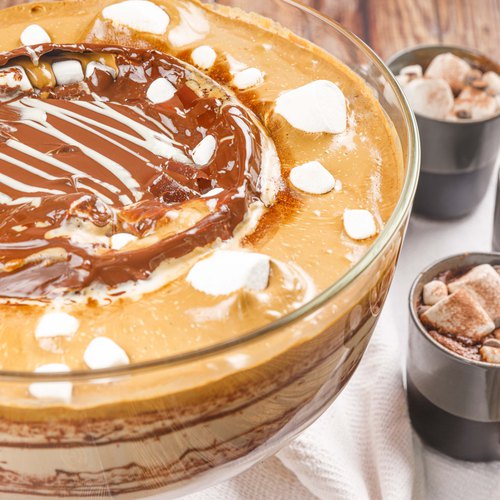 ---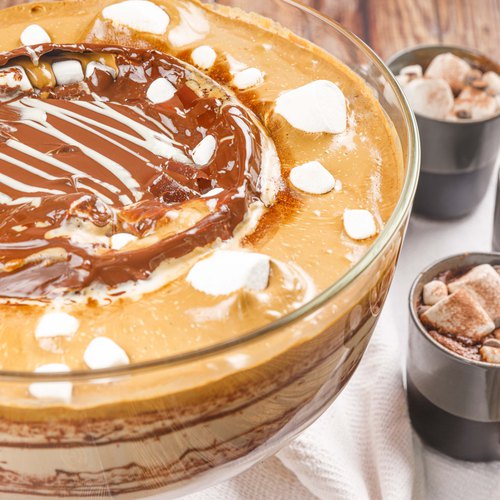 ---
Total time: 6 hours
Rest time: 6 hours
Ingredients for 8 people
1 lb of melted dark chocolate
1/2 cup of melted white chocolate
1 cup of instant coffee
1/2 cup of sugar
1/2 cup of water
1 cup of nesquik chocolate powder
2 cups of marshmallows
3 3/4 l of warm milk
2 cups of baileys
1 cup of rum
---
Tools
Milk frother
Whisk
Blowtorch
---
Step 1/3
A few hours ahead or even a day before prepare 2 large ice cubes in bowls. Set a spoon in each ice cube. Prepare the punch bowl by dipping the milk frother into the melted dark chocolate. Turn it on when the frother is in the punch bowl in order to decorate the inside of the bowl. Repeat this process two or three times. Inside the punch bowl pour the instant coffee, sugar and water. Using a whisk stir the coffee mixture together. Continue until the coffee has become light and airy like a mousse. Set this aside.
Step 2/3
Prepare the melted dark chocolate in a medium sized bowl. Take one of the ice cubes with the spoon out of the freezer. Dip the ice into the chocolate. Leave the ice in the chocolate for a few seconds before placing it onto a cold baking sheet to set. Repeat with the second block of ice. You will have 2 large chocolate semicircles. Once the chocolate has fully set, gently remove it from the ice. Place one chocolate dome like a bowl on a plate. Fill with nesquik and marshmallows. Top with the other chocolate dome. Seal the seam together with white chocolate. Continue to drizzle white chocolate over the top of the dome. Place in the refrigerator to chill for 30 minutes.
Step 3/3
Once chilled, set the chocolate sphere on top of the coffee mousse. Pour the hot milk over the chocolate sphere along with the Baileys. In a large metal ladle add the rum. With a match or a lighter flambé the rum and pour over the entire punch bowl. When the flame has gone out, serve the hot chocolate while still hot. Enjoy!