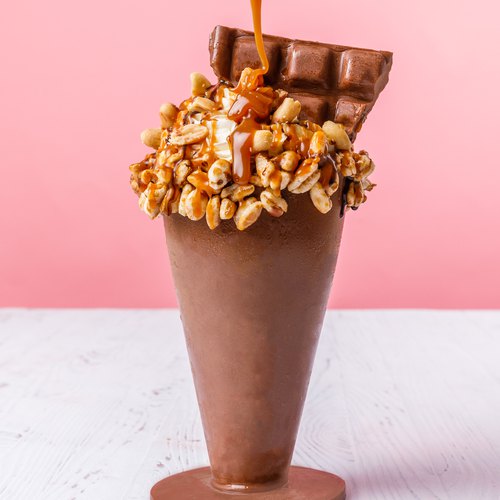 Chocolate Sundae Cup
Chocolate Sundae Cup! Sundae is always a fun day 😊🍨🍫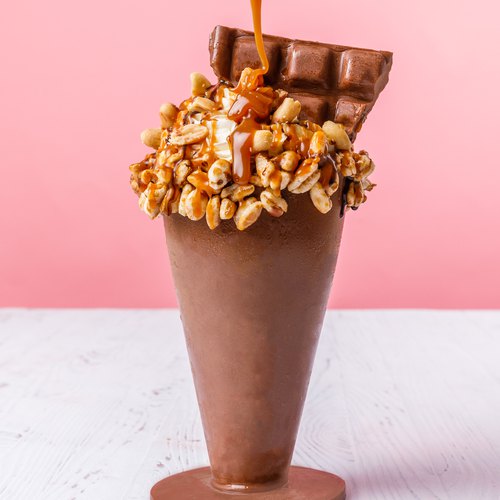 ---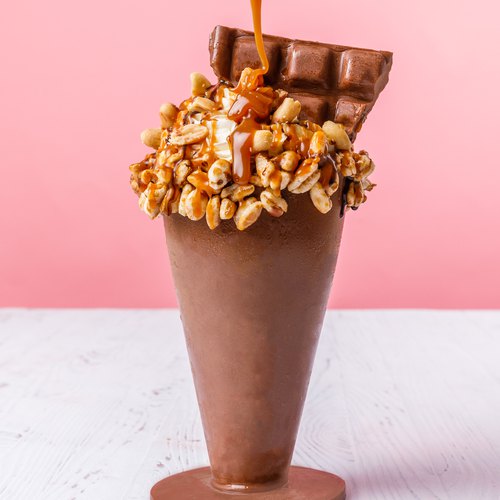 ---
Total time: 3 hours 35 minutes
Prep time: 45 minutes, Rest time: 2 hours 50 minutes
Ingredients for 3 people
1 cup of milk chocolate
3 scoops of chefclub vanilla ice cream
0.4 cup of heavy cream
3 1/2 tbsp of mascarpone
2 tsp of powdered sugar
2 tbsp of salted caramel sauce
0.3 cup of chopped peanuts
Hazelnuts
---
Tools
Waffle iron
Plastic bottle
parchment paper
---
Step 1/4
Fill a rectangular container with water, place a fork vertically in it, leaving the handle protruding and put it in the freezer for 2 hours to obtain a large ice cube. Melt 0.3 cup of milk chocolate before separating it into 3 different containers.
Step 2/4
Unmold the ice cube and place it on a heated waffle iron to make small holes in the ice cube. Place the ice cube on a plate, cover it with half of the melted milk chocolate and a drizzle of caramel. Sprinkle a handful of crushed peanuts over the melted chocolate before covering everything with a second layer of melted chocolate. Place the chocolate decoration to freeze, then place it on a plate and refrigerate it for 10 minutes.
Step 3/4
Cut a circle in the baking paper and place it on a plate. Cut the top of a plastic bottle widthwise, keep the cap tight and pour the melted milk chocolate inside. Tilt the bottle to cover its entire interior with chocolate, then pour the excess chocolate onto the plate covered with baking paper before placing the second part of the plastic bottle on it. Repeate the process twice. Refrigerate for 20 minutes. Melt the remaining milk chocolate in a saucepan and place in a deep plate. Dip the end of the chocolate bottle into it before dipping it into the bowl of peanuts to cover it. Use the hot surface of the saucepan to melt the tip of the chocolate bottle. Place the chocolate disc on a plate, attach the chocolate bottle to it and refrigerate for 20 minutes. Repeat the action twice.
Step 4/4
Whip the mascarpone, liquid cream, icing sugar and the scoops of Chefclub vanilla ice cream into a whipped cream. Place in a piping bag. Insert the piping bag in the top of the plastic bottle, cut a star in the bottle cap and close. Pipe the whipped cream into the chocolate cup and cover with a drizzle of caramel, a drizzle of melted chocolate and crushed hazelnuts. Unmold the waffle-shaped chocolate and place it on the cup. Repeat the process twice and enjoy!