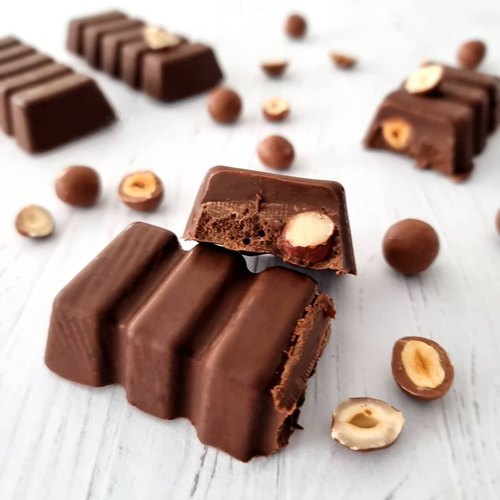 Hazelnut and Caramel Chocolates
Homemade chocolate bars are easier than you think!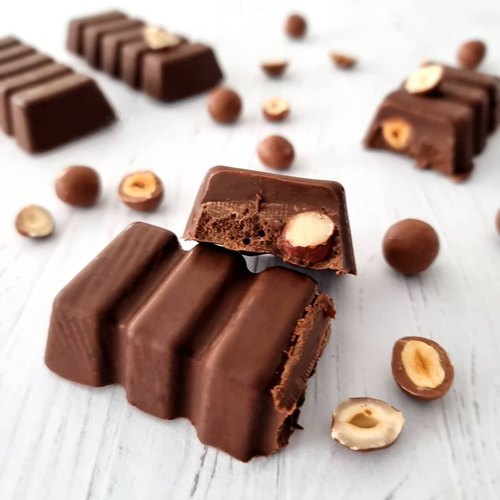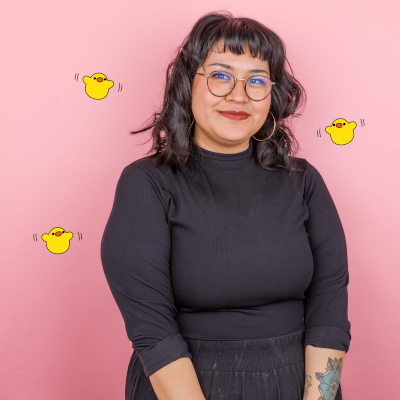 "These are @yummyfood.4u 's ultra-easy to make homemade chocolate bars! They are the perfect combination of melt-in-your-mouth and crunch!"
Total time: 10 minutes
Prep time: 10 minutes
Ingredients for 4 people
7 ounces of dark chocolate
0.3 cup of salted caramel sauce
2 tsp of agave syrup
1 handful of hazelnuts
---
Tools
Chocolate bar mold
---
Step 1/2
Melt the chocolate in the microwave gently, 30 seconds to start, then in 15 second increments, stirring between each, finish melting the last bits by stirring. Add the spread and mix in the agave syrup. Pour the chocolate into the molds and scatter a crunchy touch: here roasted hazelnuts and chocolate hazelnut balls, a real favorite! Obviously, the more you put in, the crunchier it will be.
Step 2/2
Now the hardest part: waiting for the chocolate to set! Either at room temperature or, if you' re not patient, in the refrigerator! And just like that, you have homemade chocolate bars!
Chefclub's Tips & Hacks
Swap out hazelnuts for your favorite nuts or seeds... Like almonds!