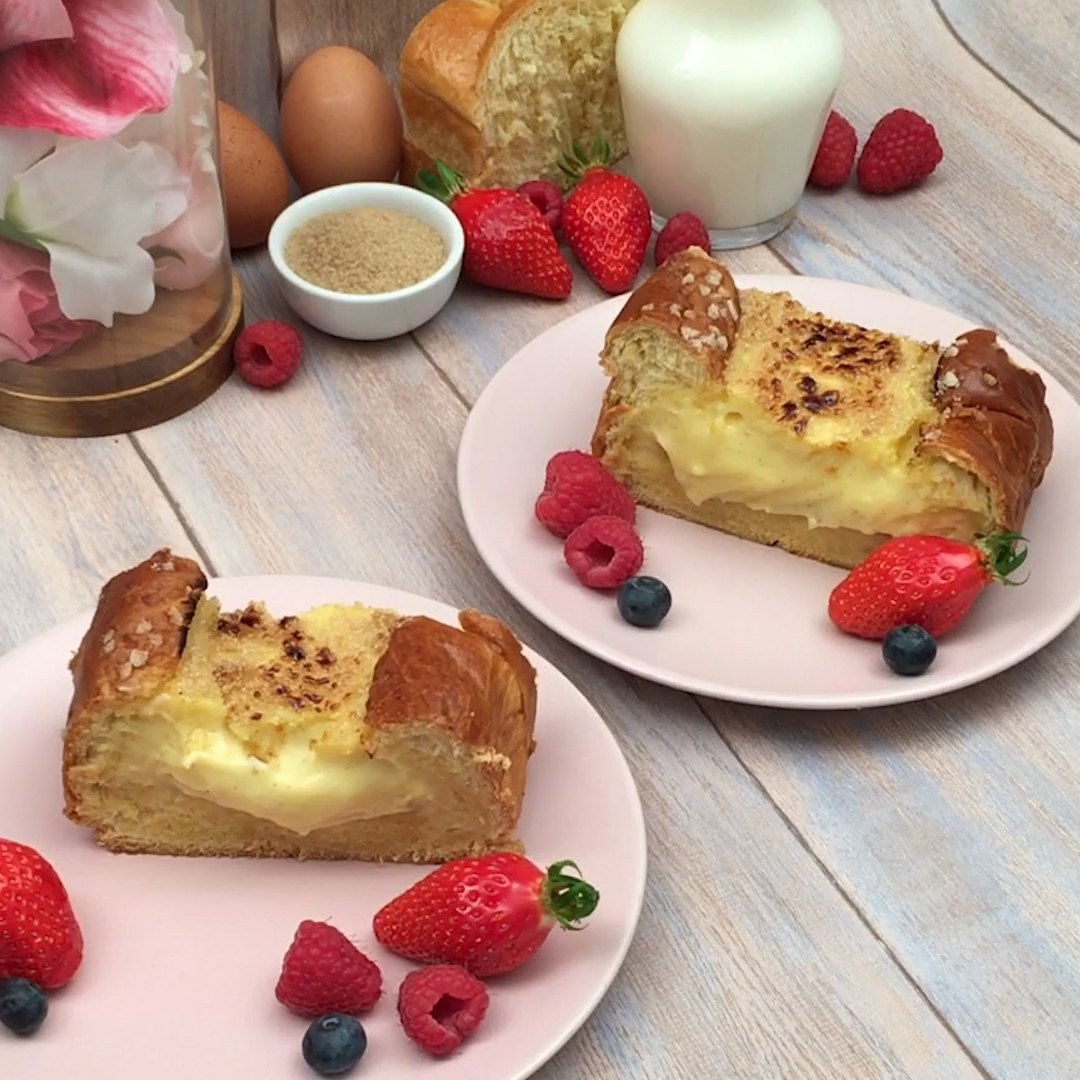 Caramelized French Toast Loaf
A brunch game changer.
Total time: 105 minutes
Prep time: 15 minutes, Cook time: 90 minutes
Ingredients for 6 people
1 brioche
1 cup milk
1 1/2 cups heavy cream
6 egg yolks
2/3 cup sugar
1 vanilla bean
Brown sugar
---
Tools
1 kitchen torch
1 baking tray
Parchment paper
---
Step 1/4
Slice the core of the brioche 1/2" from the edges. Press the core into the loaf to form a hollow.
Step 2/4
Bring the milk and cream to a boil and remove from the heat. Mix the egg yolks, sugar, and scraped vanilla bean and pour the milk and cream over it.
Step 3/4
Pour this mixture into the brioche placed on the baking tray lined with parchment paper and bake for 1 1/2 hours at 300 °F.
Step 4/4
Remove from the oven, sprinkle the custard with brown sugar and caramelize it with a kitchen torch. Slice and enjoy!