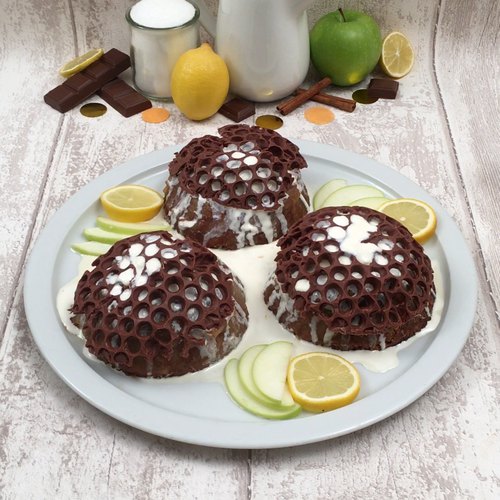 Beehive Apple Pie
No bees were harmed in the making of this dessert! 🐝🍏💚🍎 🐝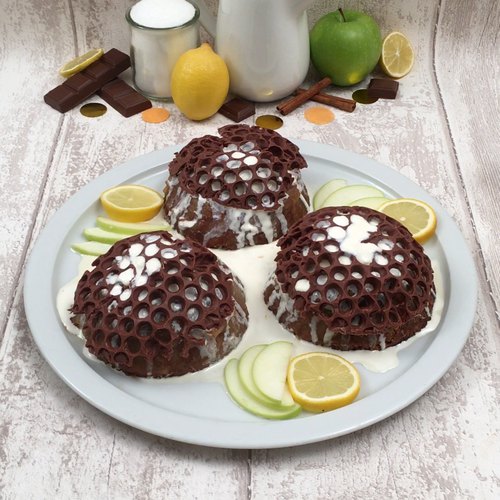 ---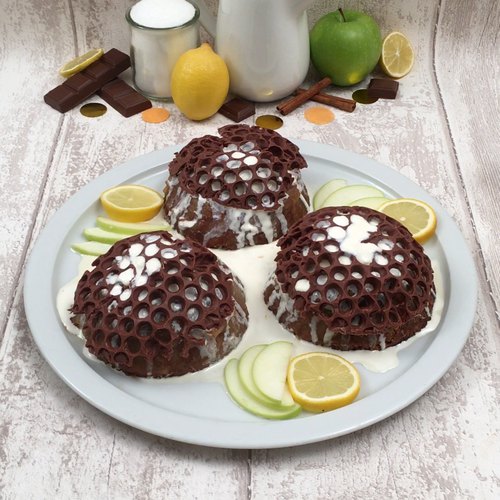 ---
Ingredients for 4 people
8 granny smith apples
1/4 cup of plus 1 tbsp flour, divided
1/2 cup of plus 3 tbsp sugar, divided
2 tsp of cinnamon
1/2 stick butter
1/3 cup of brown sugar
ice cream
melted milk chocolate
---
Tools
Small bowls
Bubble wrap
Metal straws
---
Step 1/4
Peel, core, and dice all but two of the apples and coat with cinnamon, sugar and 1 tbsp of flour. Set aside.
Step 2/4
Core and thinly slice the remaining apples. Grease the inside of a metal bowl. Sprinkle with the remaining sugar and place the thin slices around in a nice pattern. Fill the bowl with the diced apple mixture. With hands, crumble together the butter, flour, and brown sugar until the crumbles are pea-shaped. Cover the diced apples with the crumble and press down to pack it. Bake for 20 minutes at 350 ° F. Chill.
Step 3/4
Use an upside down bowl to trace and cut out circles from the bubble wrap. Cut out a small triangle on one side. Cover the bubble wrap circles with melted chocolate . Chill until set. Remove the bubble wrap and make holes in the chocolate using the end of the hot metal straw. Chill again.
Step 4/4
Cover the apple tart with ice cream. Place the chocolate cage over the cream and press down so the ice cream comes out of the holes. Enjoy!