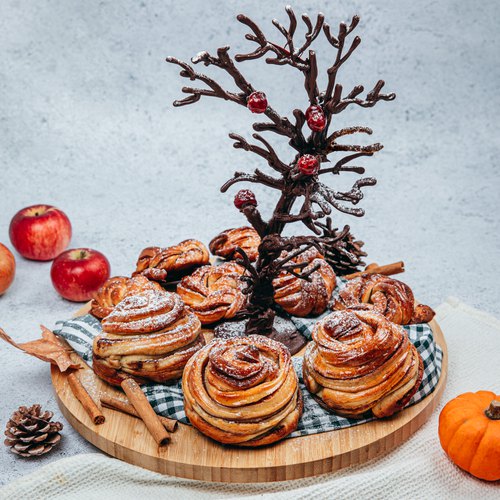 Apple Orchard Cinnamon Rolls
Apple Orchard Cinnamon Rolls! An apple-solutely delicious dessert 😘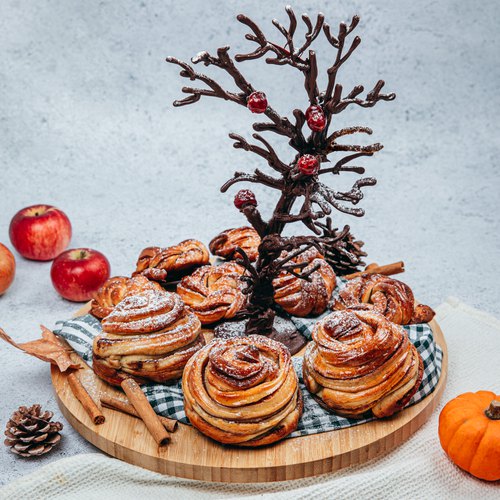 ---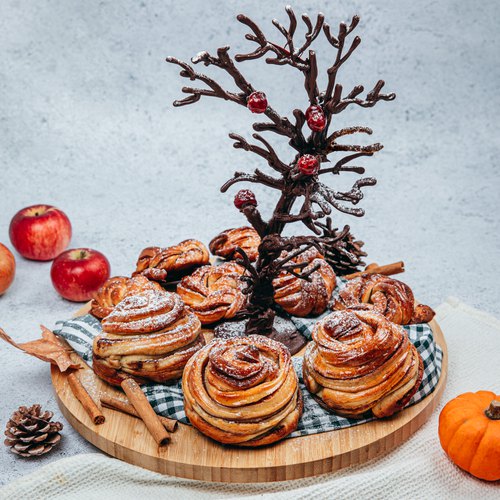 ---
Total time: 2 hours
Prep time: 1 hour , Cook time: 30 minutes, Rest time: 30 minutes
Ingredients for 4 people
0.4 cup of butter
5 hazelnuts
Brown sugar
2 tbsp of cinnamon
0.7 lb of brioche dough
7 oz of dark chocolate
3 apples
Red food coloring
---
Step 1/3
Roll the dough out into a rectangle. Brush with butter and cinnamon. Fold the dough like an accordion style and roll around a peeled and cored apple. Allow to rest 30 minutes. Bake 30 minutes at 340ºF.
Step 2/3
Make imprints of tree branches in sugar and pour in the melted dark chocolate. Allow to set in the refrigerator. When all the branches and the trunk are solid, dip them in the rest of the chocolate and assemble together to create a tree.
Step 3/3
Coat some hazelnuts in with red caramel (a little sugar and a drop of red food coloring). Glue on the chocolate tree and serve with the rolls. Enjoy!