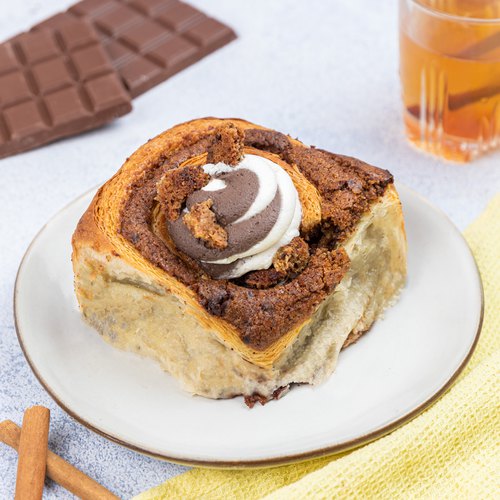 Smokin' Cinnamon Roll
Smokin' Cinnamon Roll! With fat-washed whiskey 😎🥃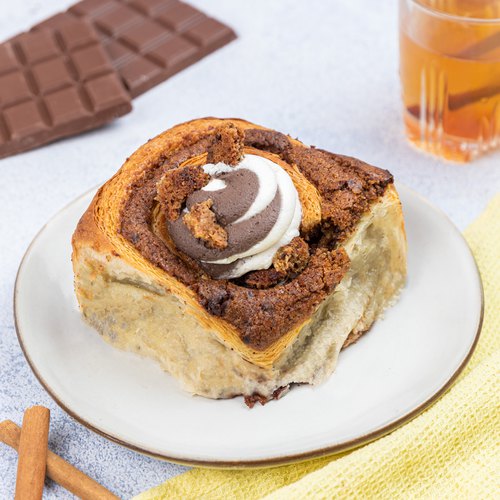 ---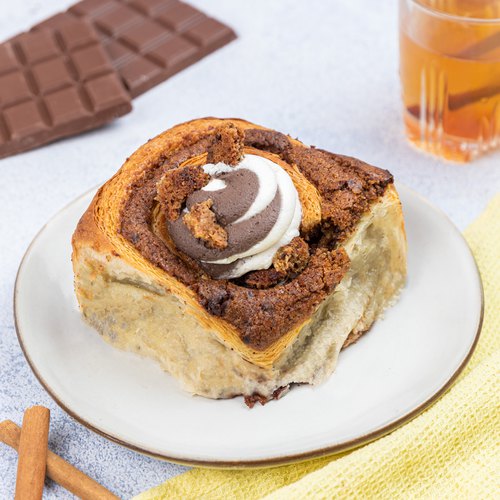 ---
Total time: 25 minutes
Prep time: 5 minutes, Cook time: 20 minutes
Ingredients for 6 people
1 cup of butter
1 bottle of whiskey
Angostura bitters
5 cinnamon sticks
5 orange peels
1 sugar cube
3 cookies
2 lbs of croissant dough
1 lb of cookie dough
3 cups of whipped cream
2 cups of cinnamon sugar
---
Step 1/3
Fat wash the whiskey. First melt the butter, burn the cinnamon, and add in the whiskey. Pour into a jar and freeze. Pass through a fine mesh sieve. Put a sugar cube in a glass with a couple dashes of concentrated bitters. Crush with a spoon, then add 2 oz of whiskey, an ice cube, a lit cinnamon stick, and an orange peel.
Step 2/3
Roll out the croissant dough and place a thin layer of cookie dough and cinnamon sugar. Cut into 2 inch strips. Wrap the dough around a shot glass and tuck to close the bottom.
Step 3/3
Allow to rise and bake at 375°F for 15-20 minutes. Once cool, sprinkle with cookie crumbs and top with whipped cream, serve and enjoy!